DepEd reports early steps to revise 'congested' K-12
The Department of Education (DepEd) on Wednesday disclosed to the public its progress on the ongoing revision of the K-to-12 curriculum aimed at producing more job-ready graduates and sought feedback on the proposed changes and curriculum guides.
The review, initiated by former Education Secretary Leonor Briones, was conducted by the department's Bureau of Curriculum Development in collaboration with the Assessment, Curriculum and Technology Research Center and followed criticisms that the program had failed in churning out employable graduates. The most recent was the Commission on Human Rights situational report which showed that fresh graduates were having difficulty landing jobs.
Based on the overall draft referred to by DepEd as the general shaping papers, one of the new features of the 2022 curriculum would be the "focus on big ideas" to address key findings in DepEd's study showing that its overcrowded and congested content hampered learners from fully grasping and understanding different concepts.
"Results show that only a few teachers reported having adequate time to teach all learning competencies," DepEd noted, adding that typically, only less than 20 percent of the teachers reported they had enough time to teach all the required learning competencies in a quarter.
"Surprisingly, in some learning areas, almost half of the teachers did not have sufficient time to teach even half the number of learning competencies," it said.
Through the revised curriculum designed to focus on foundational skills, DepEd aims to reduce the number of "desirable" learning competencies each quarter to provide instructional space for teachers.
"Focusing on big ideas provides transferable concepts to other topics, contexts, or inquiries, thereby preventing information overload," it said.
Teachers also identified a mismatch in the prerequisite skills expected to be acquired by the students through the curriculum against the current knowledge they had.
"Though the responses varied among learning areas, on average 25 percent of teachers responded negatively, indicating that their classes collectively are not prepared for the learning competency," DepEd said.
New learning areas
For science, technology, engineering, and mathematics (STEM), another new feature of the curriculum will focus on the engineering design process to guide learners on how to develop a solution to real-world problems and teach them to innovate.
"Among the skills the STEM hopes to develop include technology literacy, digital literacy, creativity, openness, critical thinking, problem-solving, reflective thinking, and future orientation," DepEd said.
DepEd will also introduce a new learning area for Kindergarten to Grade 3 students called Sikap (Sibika, Kultura, Kasaysayan at Kagalingang Pangkatawan), which is the combination of social studies and culture, the arts and health.
"This strategic interface of Araling Panlipunan and MAPEH (Music, Arts, Physical Education and Health) is in response to the aspiration of the department to focus on foundational literacy in the first key stage (Kindergarten to Grade 3)," DepEd said.
The agency said the two learning areas were merged as they are both multidisciplinary subjects that "[ignite] the [students'] nationalistic pride and fervor as a Filipino."
The agency likewise reiterated its earlier plan to maximize technology in the teaching and learning process.
"In the implementation of the 2022 Basic Education Curriculum, the teaching and learning process will not be limited only to the usual face-to-face modality," it said.
Citing the institutionalization of different learning delivery methods such as modular, online, TV-video or radio-based, and blended learning, DepEd said "corresponding changes in the teaching methodology and strategies are envisioned in order to cater to the needs and contexts of the school and the learner."
The extensive use of off-site learning was evident at the height of the COVID-19 pandemic starting in 2020 as educational institutions worldwide stopped in-person classes to prevent the spread of the virus.
21st century skills
The 2022 curriculum is also designed to "intensify" values formation as it aims to strike a balance between the learners' academic competence and character, according to DepEd.
"Aside from providing a separate learning area for values formation, as mandated by (Republic Act No.) 11476 or the GMRC and Values Education Law, there is a systematic integration of DepEd core values across all learning areas with explicit placements in relevant topics and contents in all grade levels," it said.
The agency noted the need for clear baseline data and parameters that would guide them in measuring the impact of the educational reforms.
It cited the first Basic Education Exit Assessment conducted in the school year 2018-2019 which revealed that senior high school graduates in that period were in the low proficient level with an average score of 36.18 (out of 100) in problem-solving skills, 34.23 in information literacy skills, and 33.38 in critical thinking skills.
In refining the curriculum, DepEd said its vision would remain the same: "To produce developed Filipino learners with 21st-century skills or the knowledge, skills, attitudes and competencies that learners need to develop so that they can prepare for and succeed in work and life in the 21st century."
The 21st-century skills framework would still follow the same four domains, including information, media and technology skills; learning and innovation skills; communication skills, and life and career skills.
"It is expected that throughout their education, Filipino learners would develop these 21st century skills, in addition to foundational literacy and numeracy skills, and discipline-specific skills/competencies (e.g., scientific literacy)," DepEd said.
In an advisory on Wednesday, DepEd invited interested stakeholders to review and submit feedback on the draft shaping papers and curriculum guides for Kindergarten to Grade 10.
Shaping papers available include English, Filipino, values education, Kindergarten, mathematics, music and arts, physical education and health, science, Sikap, TLE, and social studies.
The draft documents can be accessed by clicking this link and are open for review until May 3, DepEd said.
READ: DepEd eyes review of learning competencies in K-12 program
INQUIRER.net wants to hear from you! Take part in our reader survey and help us be better. Click on this image to answer.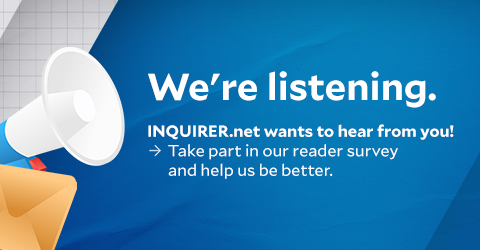 Read Next
Subscribe to INQUIRER PLUS to get access to The Philippine Daily Inquirer & other 70+ titles, share up to 5 gadgets, listen to the news, download as early as 4am & share articles on social media. Call 896 6000.