One passionate Minecraft fan has created a detailed version of one of the game's wolves using a 3D printer, and its eyes can even glow red. Numerous mobs can be found in Minecraft, but the wolf is notable as it is one of them that the player can tame.
The wolf has been a part of Minecraft for a while, as it was introduced to the game in Beta patch 1.4 over a decade ago. A neutral mob, these blocky canines can be found in a number of Minecraft biomes, such as forests, taigas, and ice plains. One thing that stands out about this mob is that it will fight by its owner's side after being tamed. However, wild wolves can become aggressive to players if they are attacked. When angry, their eyes turn bright red, a feature recently shown off in a creation made by one talented gamer.
RELATED: Minecraft Video Shows the Game With Gorgeously Realistic Water
Taking to Reddit, a user known as TripleCcosplay shared a collection of pictures of recent 3D-print they made based on Minecraft. As the images revealed, this specific creation was of one of the wolves from the open-world game. The 3D-printed wolf looked identical to its in-game counterpart, sporting the predominantly white and gray speckled coloration, pointed ears, and snout. It even had a red collar, indicating that this was a trained wolf.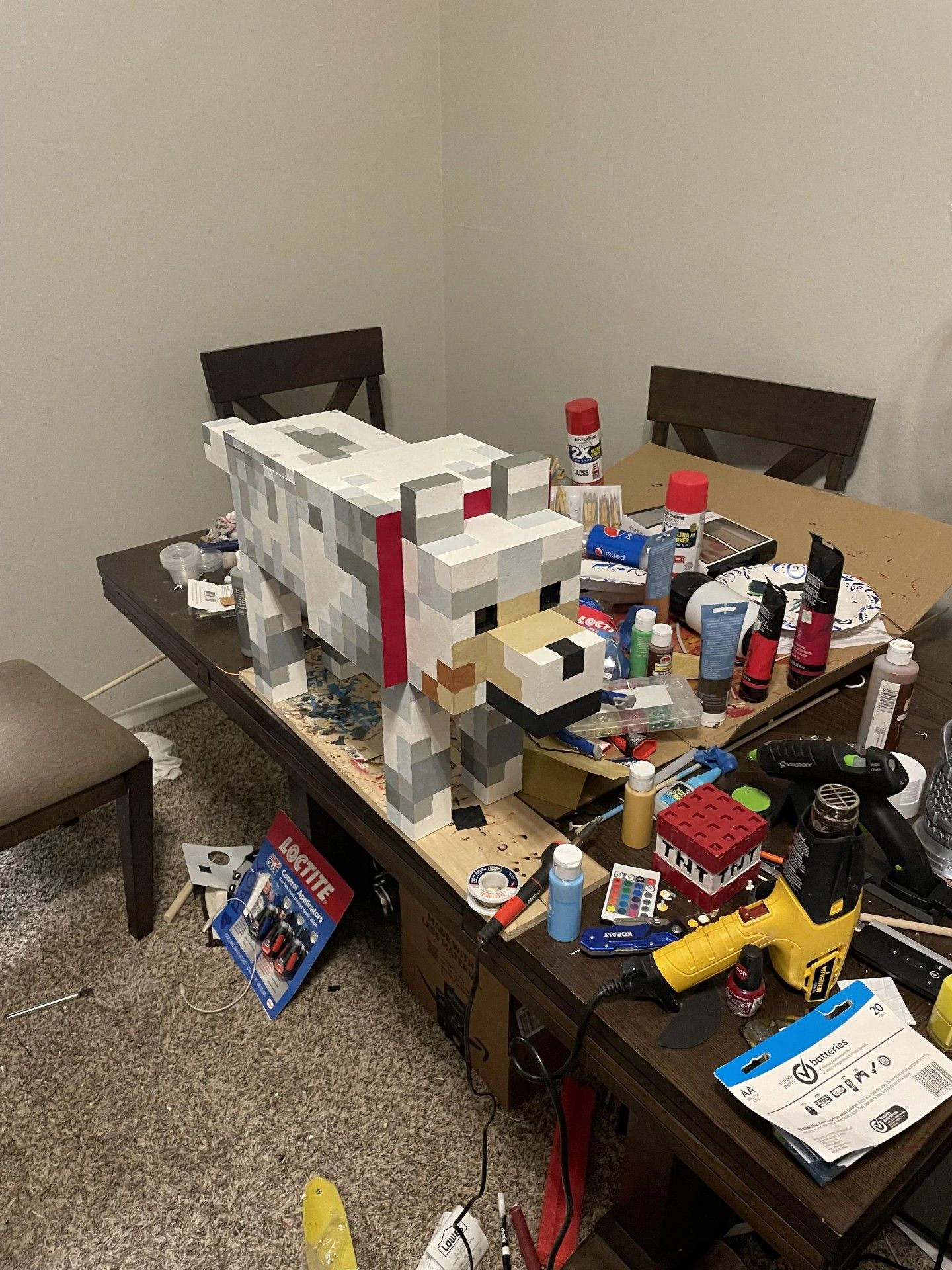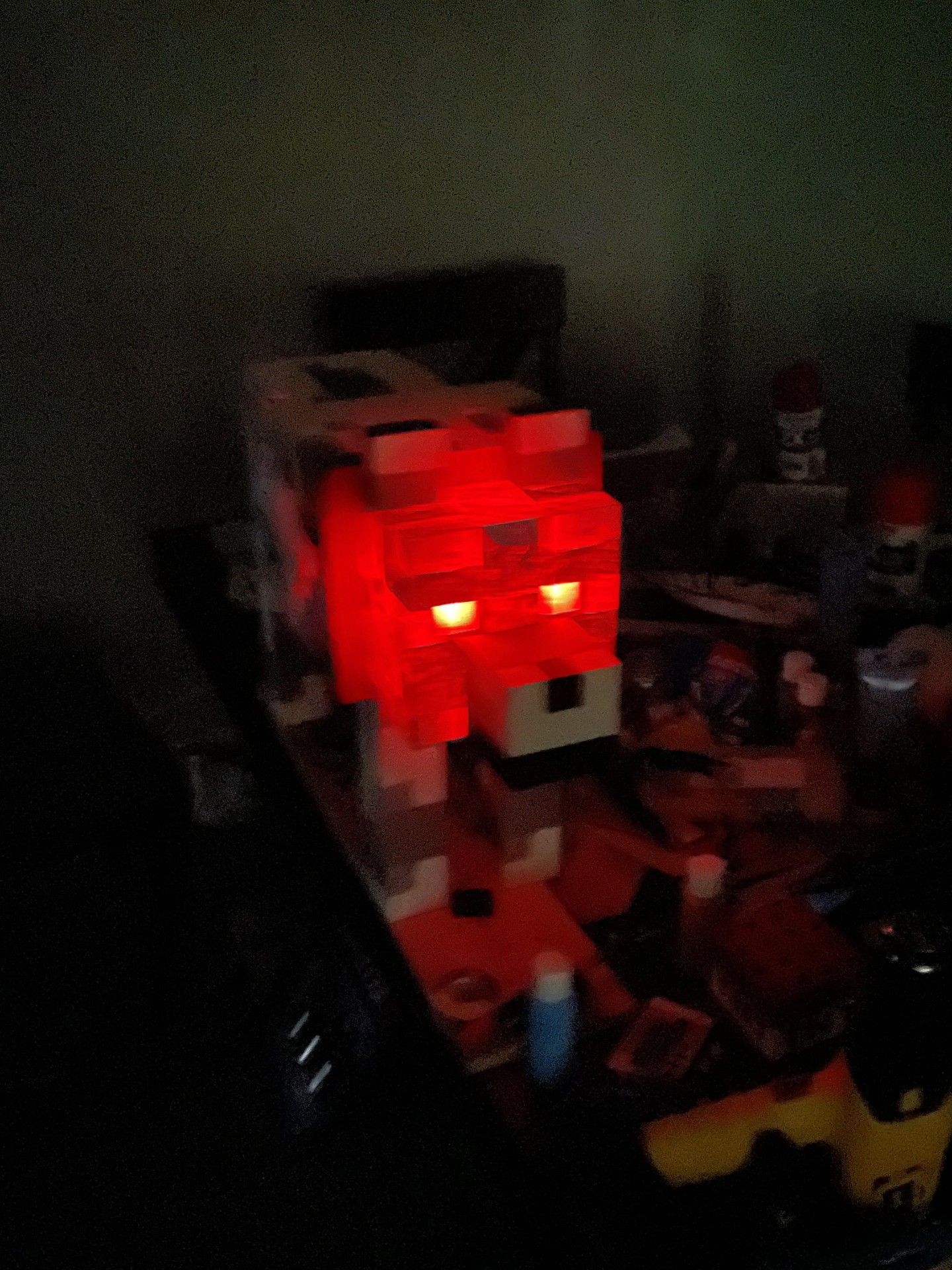 More images can be found in the creator's original Reddit post.
While these details were impressive, one of the most notable parts of the design was the eyes. TripleCcosplay had added a red light source to the inside of the build, causing the eyes of the wolf to glow red and simulating the wolf's look when angered in Minecraft. Furthermore, the creator shared a picture of what the eyes looked like in a dark room. Based on this picture, the eyes appeared even more menacing with the lights turned off.
Unsurprisingly, this 3D print has caused quite a commotion in the Minecraft community. After only a day, the creation already has over 2.5K upvotes. Among the comments, users complimented the creator on the red eye effect, noting how much more ominous it made the design look. "The last image looks like my nightmare fuel," one user said. In addition, some wondered how large of a printer TripleCcosplay needed to make the 3D print. Fortunately, the creator quickly responded, saying that a CR-10s was used and that the Minecraft dog was a total of 11 parts put together.
Time will tell what other creations are made by creative fans in the coming days. Besides this 3D-printed wolf, other users have put their printers to good use. For instance, one player 3D-printed a bee from Minecraft. Perhaps, fans like TripleCcosplay will decide to make 3D prints of either the camel or sniffer, the two mobs coming in update 1.20, in the near future.
Minecraft is available now for Mobile, PC, PS4, Switch, Xbox One, and legacy platforms.