Top 5: 3D Printing For Cancer Treatment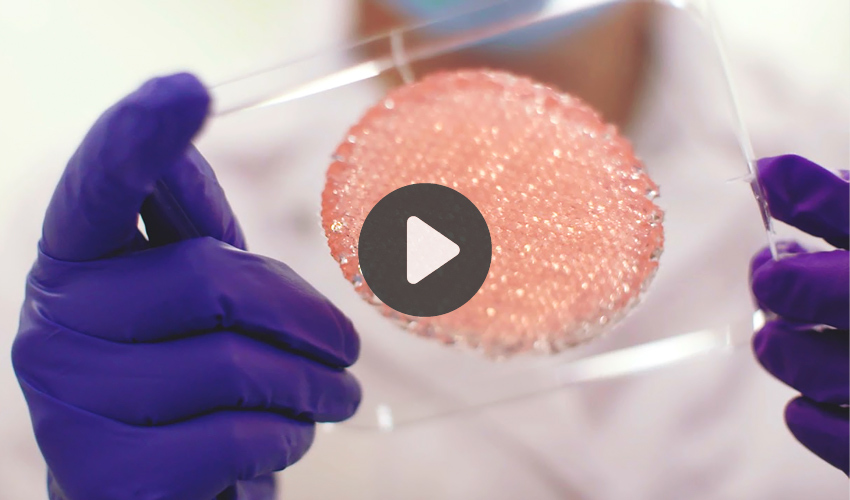 Hello everybody and welcome to our weekly top 5, where we collate the best 3D printing videos of the week. This time we have a 3Dnatives original video for you about how 3D printing can be used for cancer treatment and care. We also have a video on motor sports from Jabil, from which you can learn about their collaboration with Formula 1. For those interested in industrial production, there is a video on how German firm dp polar uses additive manufacturing. Finally, if 3D printed houses are your thing, we have a video from a South African news site about how the technology is being employed for sustainable development of new homes in the country. Enjoy!
Top 1: 3Dnatives Original: Fighting Cancer With 3D Printing
We are delighted to bring you a new 3Dnatives original video. This one is about the medical applications of the technology, specifically in the fight against cancer. 3D printing can be used in a number of ways, both in hospital and in the lab, including bioprinting of bioprostheses for women who have undergone a mastectomy (breast removal), and to produce models for surgical planning. For the rest, you'll have to watch the video! You can find our other videos on our youtube channel HERE.
Top 2:Additive Manufacturing Gives Formula 1 A Boost
Next up in our weekly selection we have a video featuring Jabil, an electronics manufacturing services company headquartered in Florida, on their work with the Alpine F1 team using additive manufacturing. We learn about the importance of top quality manufacturing for motorsport racing, and the need for a reliable, stable vehicle which can withstand high temperatures and pressures. The Jabil team tells us about their investment in high performance polymer and metal 3D printing machines which can work with high-tech materials at a high pace. They believe that 3D printing allows high creativity in terms of structure and design, allowing them to bypass the limitations of more traditional methods such as CNC machining. Indeed, 3D printing is increasingly popular in motorsports like Formula 1 and has also been used to manufacture unique and high-quality vehicles.
Top 3: Additive Manufacturing In A Rotary System
Next up, we have a video featuring the German firm dp polar, displaying their innovative rotary 3D printing process using a rotary table. According to the video, this process offers increased productivity and means that 3D printing is not limited to one part of the production, but can be applied across the value chain. The rotary system prevents the need for the print heads to move, so overall time is the same as the print time, and a segmented build plate allows for flexibility. Furthermore, the printer offers two print modes: prototype, where the print time is reduced as subsections are used, and production mode, where the entire surface is used for the maximisation of output. This video is a substantial description of the benefits of this system, so it is impossible to list every aspect of it. The video is recommended for those with an interest in emerging 3D printing technologies who like to see video descriptions of new technological developments.
Top 4: EOS And Metal AM
This video is an interview with Nikolai Zaepernick, Chief Business Officer of EOS. He talks through the importance of responsible manufacturing, both in terms of ensuring a high quality of parts, but also in taking care of the environment and being mindful of how their business affects the planet and other people. They talk through how the view of additive manufacturing has changed in recent years; we also get the chance to see examples of 3D printed parts made by EOS. If you're interested in the technical process of metal additive manufacturing, this video also gives us a run-down of how it works with demonstrations of several E)S machines.
Top 5: 3D Printed Housing In South Africa
We have written multiple times about the potential which 3D printing holds in construction, offering shorter lead times and monetary savings compared to traditional building methods. Here we have a video from a South African newsreader discussing the use of the technology to build new homes in the country. As we learn in the video, Department of Science and Technology has launched a massive-scale 3D printer in partnership with the University of Johannesburg in order to build sustainable homes. There is also an interview with two members of the team working on it, in which we learn of the design process and their international collaborations, as well as about the sustainability of the project.
What do you think of the 3Dnatives video on fighting cancer with 3D printing? Let us know in a comment below or on our Linkedin, Facebook, and Twitter pages! Don't forget to sign up for our free weekly Newsletter here, the latest 3D printing news straight to your inbox! You can also find all our videos on our YouTube channel.