cozy cleo table lamp made from recycled card & 3d-printed plastic
frederik rasenberger recycles cardboard & plastic
German design studio EveryOtherDay presents Cozy Cleo — a 3D printed table lamp made from recycled plastic bottles and cardboard. Designed to counteract our 'throwaway society' the holistically sustainable product reflects circular design and follows minimalist design principles. Designer Frederik Rasenberger has devised a circular process where recycled cardboard is pressed and molded into shape without any additives to form the base of the fixture. Meanwhile, recycled plastic bottles are shredded and processed in 3D printers to form the corrugated shade. Once the lamp is obsolete, it can be released back into the waste stream, ready for the materials to find a new life.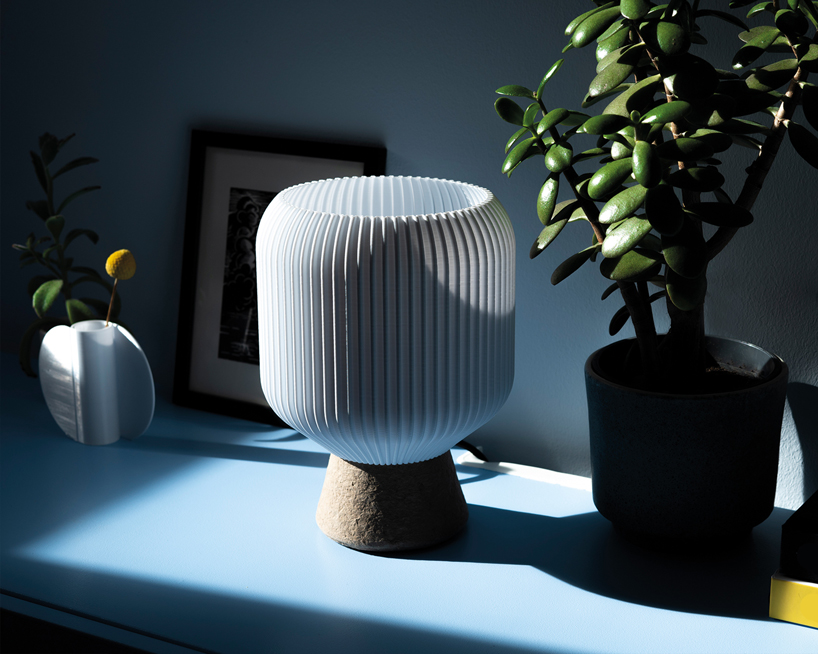 Cozy Cleo table lamp | all images courtesy of Frederik Rasenberger
a circular design process to minimize waste
With the mail order business rapidly on the rise, more and more shipping boxes are needed and then thrown away after only one use. Every year, 22 million tons of paper waste are generated, with cardboard playing a significant part. Tackling this, Frederik Rasenberger, founder and lead designer of EveryOtherDay, gives new use to the material and develops a circular design process.
For the Cozy Cleo table lamp, recycled cardboard is first collected then shred into pieces with the addition of water. With the help of 5 tons of pressure in the form of a hydraulic press, it is then pressed into shape for the body without the need for any additives such as glue or bonding agents. After being left to set for a few days the 'hard as wood' surface is coated with a thin, water-repellent layer of varnish to protect against moisture.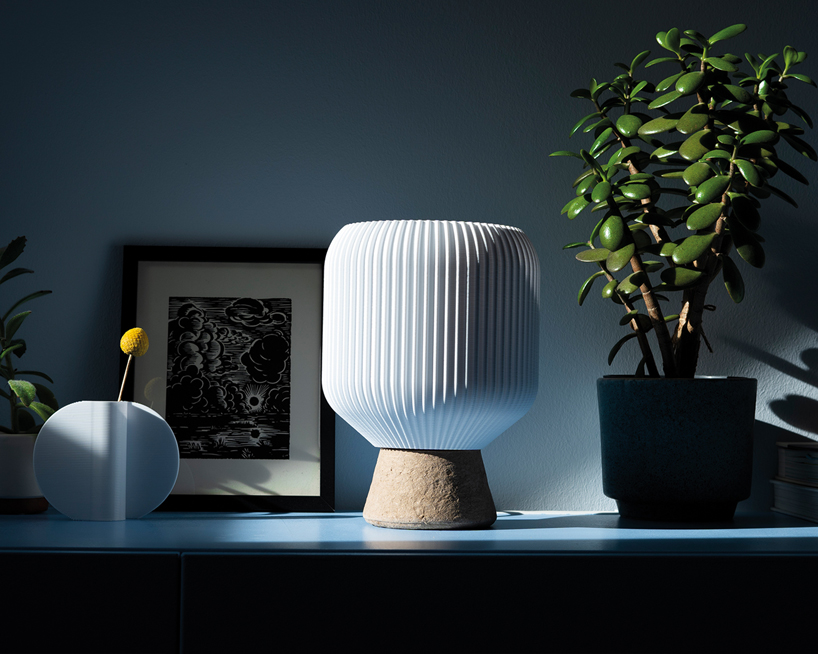 the lamp reflects circular design and follows minimalist design principles
cozy cleo table lamp counteracts our 'throwaway culture'
In an intricate yet minimalist expression, the lampshade is formed from 3D printed recycled plastic bottles. The team gathered used bottles and shredded them to create filaments which were then processed in 3D printers. The result is a holistically sustainable product with clean geometric lines and a distinct visual language. Throughout, this process of additive manufacturing minimizes waste during production, and per lamp almost, 200g of cardboard and about 10 plastic bottles are recycled. 'It is a first step to make it clear to the consumer that we no longer own materials, but only use them until they are put to another use,' concludes Rasenberger.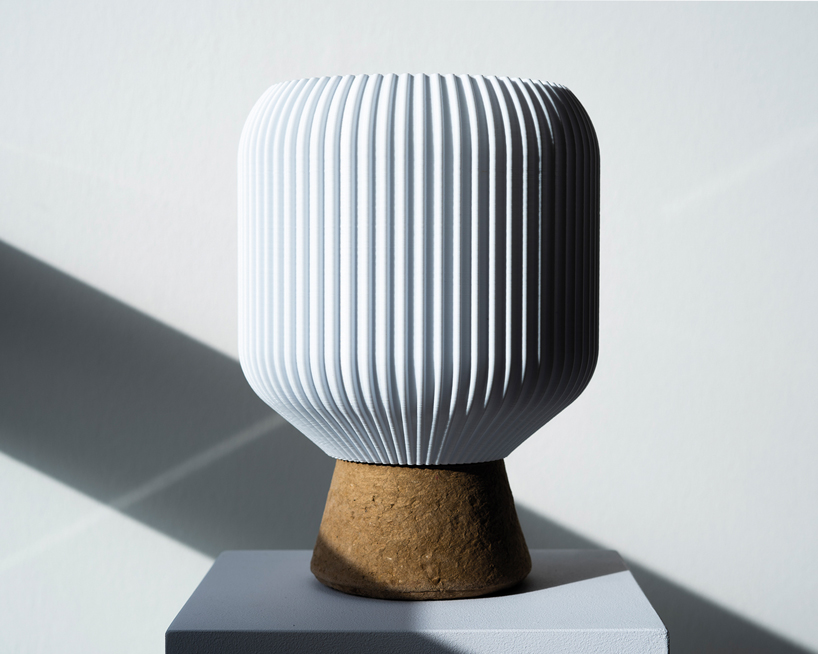 recycled plastic bottles shredded to create filaments were processed in 3D printers for the shade