Coconino Community College Partners with Women's Foundation of the State of Arizona for Free Tuition Pathway for Single Mothers
Coconino Community College (CCC) has partnered with the Women's Foundation of the State of Arizona to launch the Pathways for Single Moms Program, potentially giving women free tuition for certificates in 11 career tracks and free childcare, 3TV reported.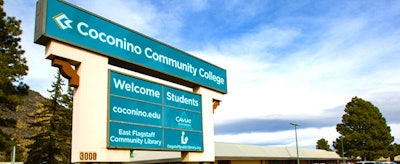 Program participants will receive an allowance for costs such as living expenses, computer equipment, transportation, and emergency funds.
The 11 certificate program options include topics such as graphic and web design and nursing assistant.
"The wraparound support design and holistic approach of Pathways Program for Single Moms is truly a best practice model with a track record of success," CCC Vice President of Student Services Tony Williams said in a statement
The goal is for the program to support 30 to 40 single mothers. And after the mothers earn certificates, they can get additional resources from the program, such as help with resumes, interview preparation, connections to companies that are hiring, financial coaching and more.
"Pathways for Single Moms makes it possible for participants to have support beyond a technical education and truly make an impact for single moms and their families in Arizona," WFSA Director of Pilot Programs Joanna Marroquin said in a statement.