Executives Uncovered: The Best (and Funniest) Q&A Answers From the 2023 Dallas 500
Over the course of the summer and fall, the D CEO team was busy collecting Q&As for the 2023 Dallas 500. A record 461 executives turned their Q&As in for the 2023 edition and it resulted in loads of exclusive, intriguing, fun, and, at times, puzzling content.
Throughout 2023, we will publish full length Q&As from a handful of executives each Wednesday as our Meet the 500 highlight. We will also utilize answers for our On Topic and Leading Off pages in our monthly print magazine. But for now, we're sharing some of our favorite, most insightful and funniest answers we received in the Q&As.
If you haven't picked up a copy of the 2023 Dallas 500 in print, I implore you to do so here. It's truly insightful and entertaining. But for now, you can read about odd habits, concealed dreams, regrets, alternate realities, and so much more, here:
We asked executives to share their first car story. Some drove more glamorous cars than others:
TruePoint Communications' CEO Jessica Nunez said, "I owned a 20-year-old red Ford Fairmount that I bought for $500 when I was 16 years old. I wrecked it two months later driving on black ice for the first time."
"My first car was a 1990 Ford Topaz," Harrison Blair said. "The oil line fell from the car before I could drove it."
"My first car was a 1972 Cutlass," Haynes & Boone attorney Jeff Dorrill said. "I was 17 and I bought it from the former anchor at WFAA Bob Brown, who had just been hired by ABC News to anchor the national evening news. He had to sell his car in one day and I was the first one to call him. He was spectacularly gracious, filling up the tank and giving my dad and me a tour of the WFAA studios!"
"My first car was a Volkswagen Beetle," Kimberly-Clark's Chief Digital and Technology officer Zack Hicks said. "It was so rusted that you could see the street rushing by through the floor as you were driving. And my parents let me drive this thing! Different times for sure."
Around 400 of the Dallas 500 said they live life without regrets (really?), but one executive took the time to share a close encounter with death:
Chris Cassidy, the president and CEO of the National Medal of Honor Museum and Foundation, was NASA's chief astronaut prior to his post in Arlington. Beyond planet earth, is where the former Navy SEAL recalls his biggest regret in life. "During a spacewalk in 2013 my crewmate, Luca, had a malfunctioning space suit. None of us knew the severity of Luca's suit problems, but my gut told me to travel back to the airlock with him just in case he needed help. Given the information we had, however, Mission Control made the logical decision for Luca to return to the airlock and asked me to stay at the work site cleaning up our repairs and tools. That is when things began to spiral beyond our control and his spacesuit filled up with 1.5 liters of water. If I could change one thing, it would be to remain with him while he worked his way to safety."
If Jay Allison was not the CEO of the multibillion-dollar Comstock Resources, he says he would be "An oceanographer with the goal of working with the likes of Jacques Cousteau on marine life—at least that's what I thought I would be doing when I was a child."
In another life, Chris Trowbridge says he would be "enjoying running a cozy ski lodge in the Alps with a great restaurant and wine list." Den Bishop says he would "be a creative director somewhere. I once had business cards where the title was 'Chief Maker Upper.'" But Jon Altschuler had his eyes set on greatness: "I think I would like to be standing on an NFL sideline tasked with managing the game clock. I think I could be the best."
The American Cancer Society's Jeff Fehlis says, "I would either be running a sea plane service out of Key West or owning a minor league baseball team in some beach town." Tony Vedda would be Dallas' Willy Wonka: "I would want to be a chocolatier. I'm fascinated by the science of chocolate, and it is something that makes just about everyone happy. You can't eat a piece of good chocolate and be sad."
From a young age Ellen Wharton Smith was business minded. Her first job "was in grade school as the founder and CEO of a piñata business. I was very popular for neighborhood birthday parties in New Jersey. I learned the fundamentals of being customer centric and how important client satisfaction is for repeat business."
Yen Ong, the co-founding partner of 5G Studio Collaborate, wins the award for weirdest habit among Dallas 500 honorees: "I have developed a decade-long habit of devouring a minimum of two pounds of grapes every single night just before midnight."
Dallas Museum of Arts' Brad Pritchett wins the award for coolest friend: "Instead of waiting tables in college (snooze fest) with all my fraternity brothers, I opted to put my talents to use and perform in the shows at Six Flags Over Texas. It was there that I met Kelly Clarkson who became my show partner for the outdoor Holiday in the Park show. For months we laughed our way through wrong choreography, missed lyrics, and inappropriate inside jokes. While touring in Dallas a few years back, she yelled my name out and we caught up backstage like no time had passed."
The Dallas 500 has a few resident television stars:
Joanna Ridgway, the managing director at Santander, said: "I played violin in a McDonald's commercial in 1993! It was a commercial for a catfish special. Catfish at McDonald's did not take off."
"I had a speaking part in Hawaii Five-0 when I was 13—the original series, not the remake," Major League Rugby Commissioner George Killebrew said.
Match executive Jonathan Kirkland said, "I was featured on an episode of HGTV's House Hunters."
This year we asked executives what spirit animal they would choose. It's a question GFF executive Evan Beattie is familiar with. "I was asked this question when I interviewed for a job at The GAP next to UT's campus in 1999 and my answer then was a laughing hyena, which got a good laugh out of my future boss. I'm going to stick with laughing hyena 25-years later."
Chuck Dannis couldn't decide on his spirit animal: "I am torn between a lion (I am a Leo) and a sloth." Doreen Griffith and Connie Babikian want to take on the attitude of their pets. "My long coat chihuahua is short, she is sassy, and she knows what's what," Griffith said.
"I would be our family's French Bulldog, Tater," Babikian said. "He's almost always smiling, strongly dislikes physical exercise, and does not do well in temperatures above 80 degrees."
Mimi Crume Sterling likes the agility of an octopus: "At times, I feel like an octopus. They seamlessly camouflage into their surroundings, their eight tentacles give them the ability to have their 'hands' on many things at once, and they can fit into any space in a tight spot."
Blue Cross Blue Shield of Texas President James Springfield didn't pick just one animal: "In this business, the most accurate answer is probably entirely Noah's Ark!" Harry Dombroski, the dean of the College of Business at the University of Texas at Arlington, said, "At this point in my career, I think any type of dinosaur would work."
On a more serious note, we asked executives to share what they would change about their industry:
Hillwood President Fred Balda shared what he would change about real estate: "The most important thing I would change is the perception that affordability equals low quality and low-quality equals bad neighbors. Housing affordability is a real concern and recent events have only made it worse. Changing that perception for neighbors and municipalities would go a long way to giving developers and builders the zoning flexibility they need to provide beautiful, high-quality housing and master-planned communities that are affordable and in locations where people want and need to live."
Taylor Shead, the founder of STEMuli, says she would change the funding path for Black and other minority women. "I was the 94th Black woman in the history of the world to raise over $1 million in venture capital. If I could change one thing about the industry it would be the flow of venture capital dollars into minority women. In just a few months I have been able to see the undeniable benefits that access to capital has had on our organization. I hope that all minorities have this opportunity."
Bryan Trubey had much to share about what he would change about architecture. "Architects don't take on enough responsibility," he said. "There is a term 'design thinking' that is part of our current lexicon. It is even used by quite a few industries that aren't in the design space at all. They use this term because it indicates a deeper, broader more strategic 3-dimensional way of thinking. What I call, almost, a consumer product design process. Where research helps determine every characteristic of the product and is considered something to 'design'—from the internal and external look to technology, ergonomics, configuration, materials, operations, marketing, and distribution.
"What we do as architects is more an invention and our profession of architecture has the responsibility to be more influential in the progression of the built environment such that it can be a positive change agent in our world through truly evolving what we create each time.
"The challenge is that many architects and clients think the maximum an architect can do is create something beautiful. I believe creating something beautiful is the minimum, and our profession should be actively engaged in the kind of research and development which other major professions and industries spend and devote significant resources. We should have a deep understanding of the business economics of our clients' industries such that we create projects that are internally ingenious and externally beautiful, all in search of the extraordinary. They should be progressive to the building types we are designing so that the places we build are in turn progressive to our culture and the time we live in. This is true innovation. We have an expression we use often as the test of whether we are truly inventing or just repeating—original thought: if something we create doesn't look and perform in a way that achieves this goal it won't inspire, excite, transform, and redefine then it won't create value."
The fun facts sometimes aren't as fun as one might expect—one would need several hands to count the many people who answered "I'm surprisingly an introvert."
To round it out: The CEO of Drive Shack Hana Khouri admits that she "can't wink … I just kind of close both of my eyes and squint. But I try hard!"
Dallas-based brokerage platform Thirty-Four Commercial is named after a Hall of Fame basketball player, says President Sarah Kennington. "I was an avid NBA fan as a little girl and Charles Barkley was my favorite player. He wore number 34 which is the first part of the story behind the Thirty-Four Commercial name."
Nirav Tolia, the founder of NextDoor, and new Dallasite says, "I was a singer in an all-male a cappella group at Stanford called the Fleet Street Singers. These days I mostly sing in my car and in the shower, but back in college I was really into it!"
GiveMeTheVin President and CEO John Clay Wolfe's fun fact might be the funnest of all: "I've never tried cocaine."
Author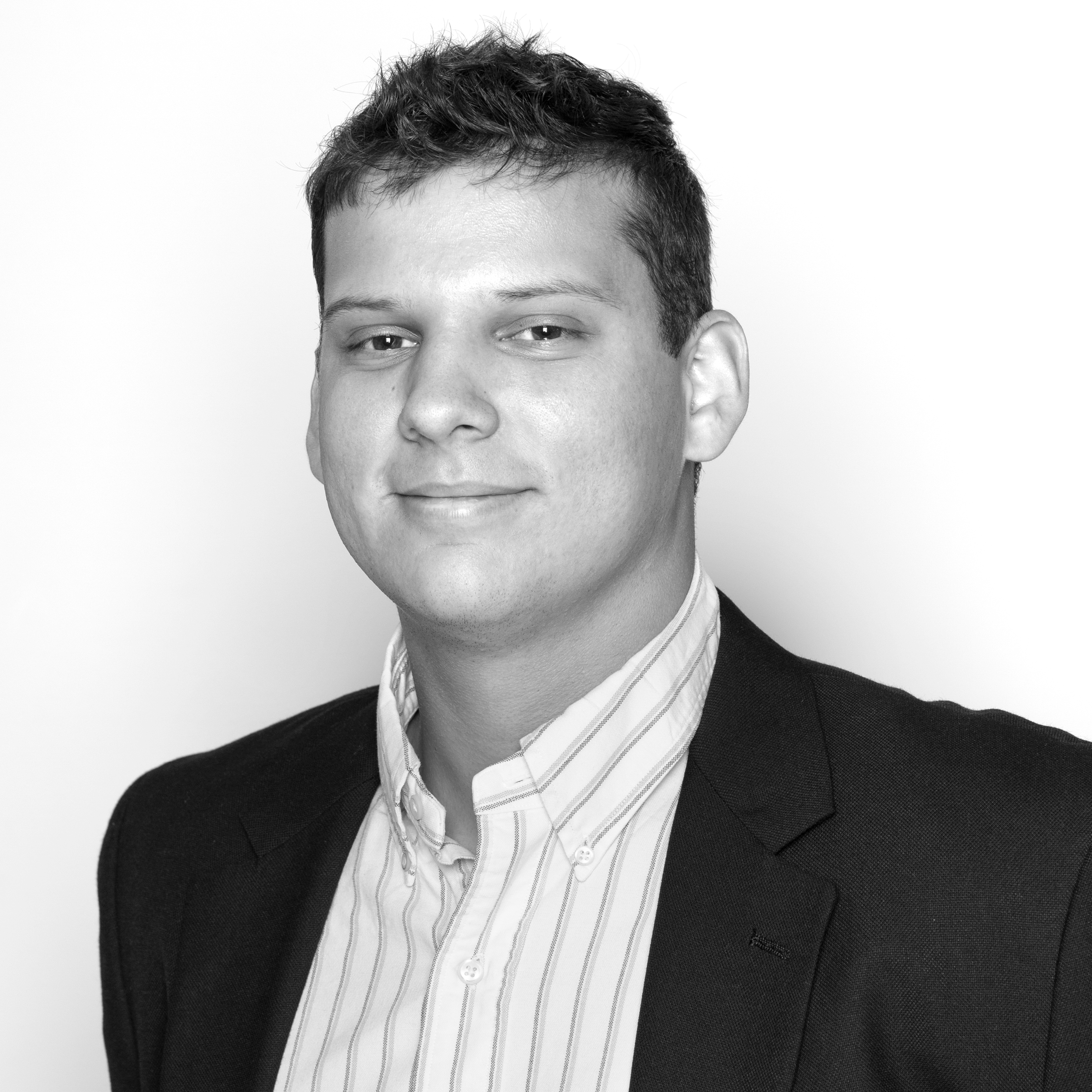 Ben Swanger is the assistant editor for D CEO, the business title for D Magazine. Ben manages the Dallas 500…