Avatar: The Way of Water may have fallen just short of original predictions on its opening weekend, but it has been reported that more than half of the movie's takings have come from 3D sales. While many films have struggled to deliver any kind of fully immersive 3D experience since the original Avatar in 2009, Avatar: The Way of Water has seen James Cameron seemingly have lightning strike twice and revived the 3D format in a big way.
Avatar was one of the first and only movies that was made in 3D, for 3D viewing, and in 2009 the dedication of Cameron to make a movie that didn't simply involve sticks being pointed at the screen was partly the reason the film became the biggest of all time. Although other movies jumped on the trend, none have been able to deliver what Avatar did until its sequel. The achievement of the film's superior 3D performance was shared and celebrated by Twitter account Exhibitor Relations Co.
Even though Avatar: The Way of Water has massively surpassed Avatar's opening weekend, and given James Cameron his biggest movie opening of all time, it is unlikely that the film will go on to be as successful as its predecessor. Avatar currently has a box office of just over $2.9 billion, and even though the sequel will likely pass the $1 billion mark when all is said and done, it is probably not going to trouble the current biggest seller of the year, Top Gun: Maverick.
Related: Avatar 3 Currently Clocks in at 9 Hours, James Cameron to Complete All the Visual Effects Before Cutting
How Has Avatar: The Way of Water Brought 3D Back?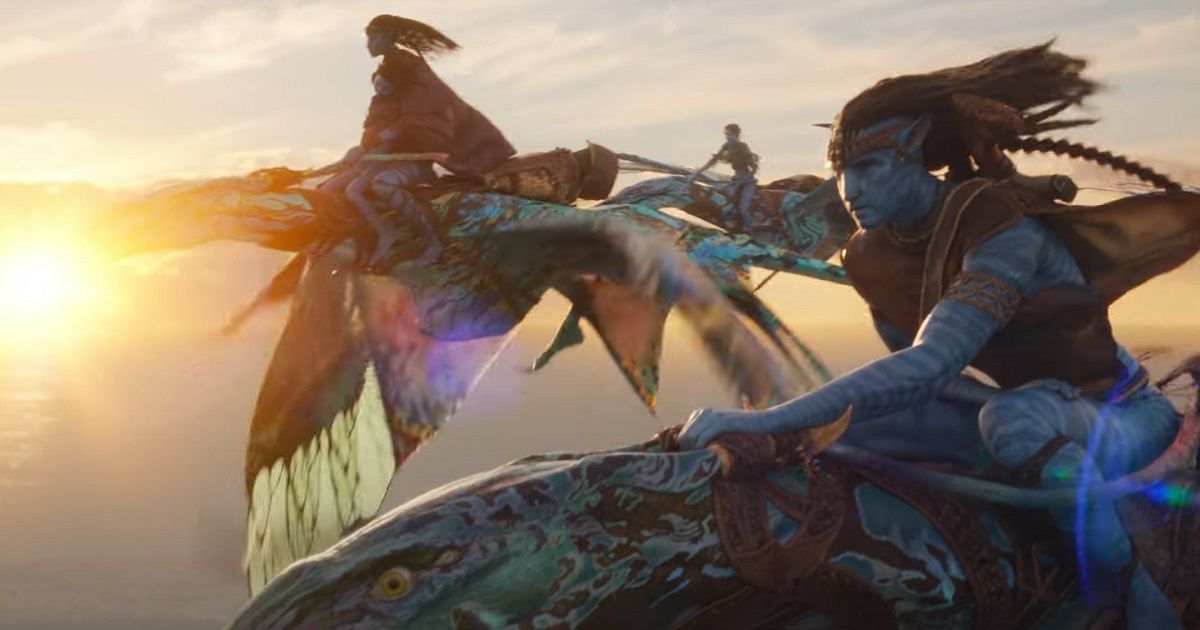 James Cameron has made no secret that he was very disappointed in how studios attempted to jump on the 3D bandwagon 13 years ago without putting in the work. What made Avatar an almost unmissable cinematic event came down to its unprecedented 3D rendering, which, at the time, was practically a one-of-a-kind experience. However, when it came to other movies that followed in its wake, Cameron previously said:
"I think the studios blew it. Just to save 20 percent of the authoring cost of the 3-D, they went with 3-D post-conversion, which takes it out of the hands of the filmmaker on the set and puts it into some post-production process that yielded a poor result. I do think that the new "Avatar" film will rekindle an interest in natively authored 3-D, which is what I personally believe is the right way to do it. I say either do 3-D or don't do 3-D, but don't try to slap it on afterward to get the up-charge on the ticket."
When it comes to Avatar: The Way of Water, James Cameron has certainly not done things by halves, and it is paying off for him in a big way. With Avatar 3 already filmed and Avatar 4 and 5 almost guaranteed to follow, the Avatar franchise looks like Cameron's most significant contribution to the world of cinema.