Do not press pause on innovation strategies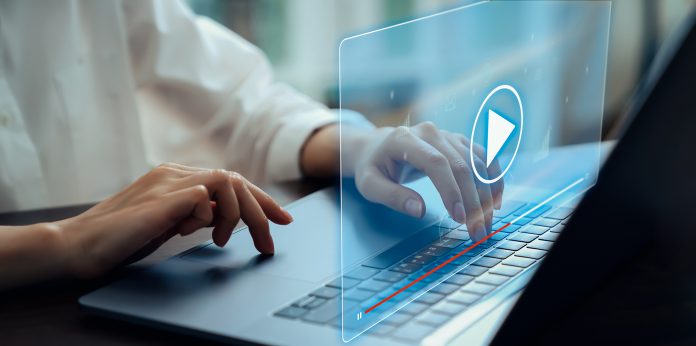 Leaders from organisations across the private and public sectors are taking charge of implementing innovative strategies to deliver value and provide meaningful products and services to their customers
Times have changed; organisations built to function just as profit-making machines do not survive for long. Therefore, leaders implement innovation strategies to deliver value and ultimately provide meaningful products and services to their customers. However, they struggle to balance profits and customer value in an ever-changing market. Especially in today's political and economic environment, with rising costs and a looming recession, it could be tempting to press pause on innovation.
But what does innovation truly mean?
In an organisational context, to innovate is to have the ability to generate more value by creating and implementing new ideas. However, it is easier said than done. A study by Harvard found that about 80% of organisations that survived the 2008 recession, despite their attempts to adjust their strategies and innovate, struggled to meet their pre-recession growth rates, even after three years.
The struggle to innovate
Although innovation seems to be the answer to help organisations bounce back from a recession, no ready-made solutions are available. And even if there are any, the innovation strategies that work in one sector can fail in another.
Public sector organisations, particularly, find themselves on the back foot regarding innovation and struggle to find the formula that works for them. Here are some reasons why:
Funds are limited and subject to further scrutiny and political pressure.
Governmental innovation strategies undergo a much more extended incubation period.
Top-down managerial approaches can slow the decision-making process and reduce the flexibility to adapt quickly to changes.
It is hard to find and retain the right talent, especially in the digital arena.
Departmental silos and organisational barriers hinder the cross-pollination of ideas and lead to creative but disorganised local innovation.
Risks are too significant and much more complex than for the private sector as they are not simply about financial loss but can lead to unintended consequences such as harming vulnerable users or broader communities.
Reasons to not press pause on innovation
Despite facing several challenges, public sector organisations should maintain sight of the necessity to innovate whilst managing their business-as-usual activities, especially considering that organisations adopting innovation strategies outperform their peers during a crisis and recovery.
There is significant potential when adopting digital technologies, as "Digital innovation" has already become a hot topic across many industries, with most organisations updating and/or upgrading their systems, processes, and policies to serve their employees and customers better. Therefore, organisations should continue innovating in the digital arena for the following reasons.
The cost to start innovating can be funded
Although one of the biggest impediments to innovation is access to funds, there is a creative path forward. Through partner-led initiatives and fit-for-purpose business cases, funding can be unlocked and provide organisations with the kickstart to build the right approach and begin their innovation journey. Moreover, the new mindset that allows public sector organisations to achieve true digital transformation is that innovation is not a one-off event. Once initiated, the innovation process can be sustained by being agile in creating, measuring, and implementing ideas.
"In an organisational context, to innovate is to have the ability to generate more value by creating and implementing new ideas. However, it is easier said than done."
New technologies make it easier to modernise existing processes and systems
Innovation does not need to be ground-breaking. Organisations can continue innovating with small and simple steps using tools that are inexpensive to access and uncomplicated to use. One such group of tools is process automation tools. Allowing automation tools to take over the menial admin-oriented tasks can unlock invaluable time that could be better spent on providing services to the citizens.
Data tools help evolve your understanding of the business
Organisations no longer need to feel that they have teams working in silos. With data becoming ubiquitous, the value lies in how effectively the data is used. New data analytics tools help leaders generate information that can bring teams together. For example, new Machine Learning (ML) and Artificial Intelligence (AI) tools can act like assistants, helping leaders make better decisions while pinpointing areas that can be improved.
So, why press pause on innovation when your organisation can achieve a win-win scenario and truly transformational outcomes?
At UBDS, we offer a wide set of programmes, services and tools to help you innovate and meet your industry's ever-changing demands.
From design thinking approaches and ideation workshops to digital maturity assessments, digital strategies, business case development, proof-of-concept design and testing, we have successfully assisted higher education organisations and central and local governments alike to innovate and realise true digital transformation benefits.
Contact us today for more info on our services and to apply for a funded programme.
Editor's Recommended Articles