Accessibility becomes an increasingly important topic in the video game industry as Sony's first-party PlayStation Studios and the Xbox brand push for more inclusive-minded games and consoles. The Game Awards 2022 highlights The Last of Us Part 1 and God of War: Ragnarok for its "Innovation in Accessibility" category alongside As Dusk Falls, Return to Monkey Island, and The Quarry. Indie games like The Knight Witch are similarly being designed with accessibility at the forefront.
Super Awesome Hyper Dimensional Mega Team "always thought about the mindset of the players" during development, according to game director Kevin Sarda Perez. Blending metroidvania exploration, shoot 'em up combat, and deck-building, The Knight Witch shaved fat like skill trees to reduce the amount of stuff players must consider, and its spellcards are open to use at one's discretion. Game Rant spoke to Perez, art director Enrique Corts, and programmer Jorge Fernandez Sanchez about how the studio's player-centric development extended to accessibility features.
RELATED: Street Fighter 6 Reveals Simplified Dynamic Controls Accessibility Option
The Knight Witch Considered Accessibility Early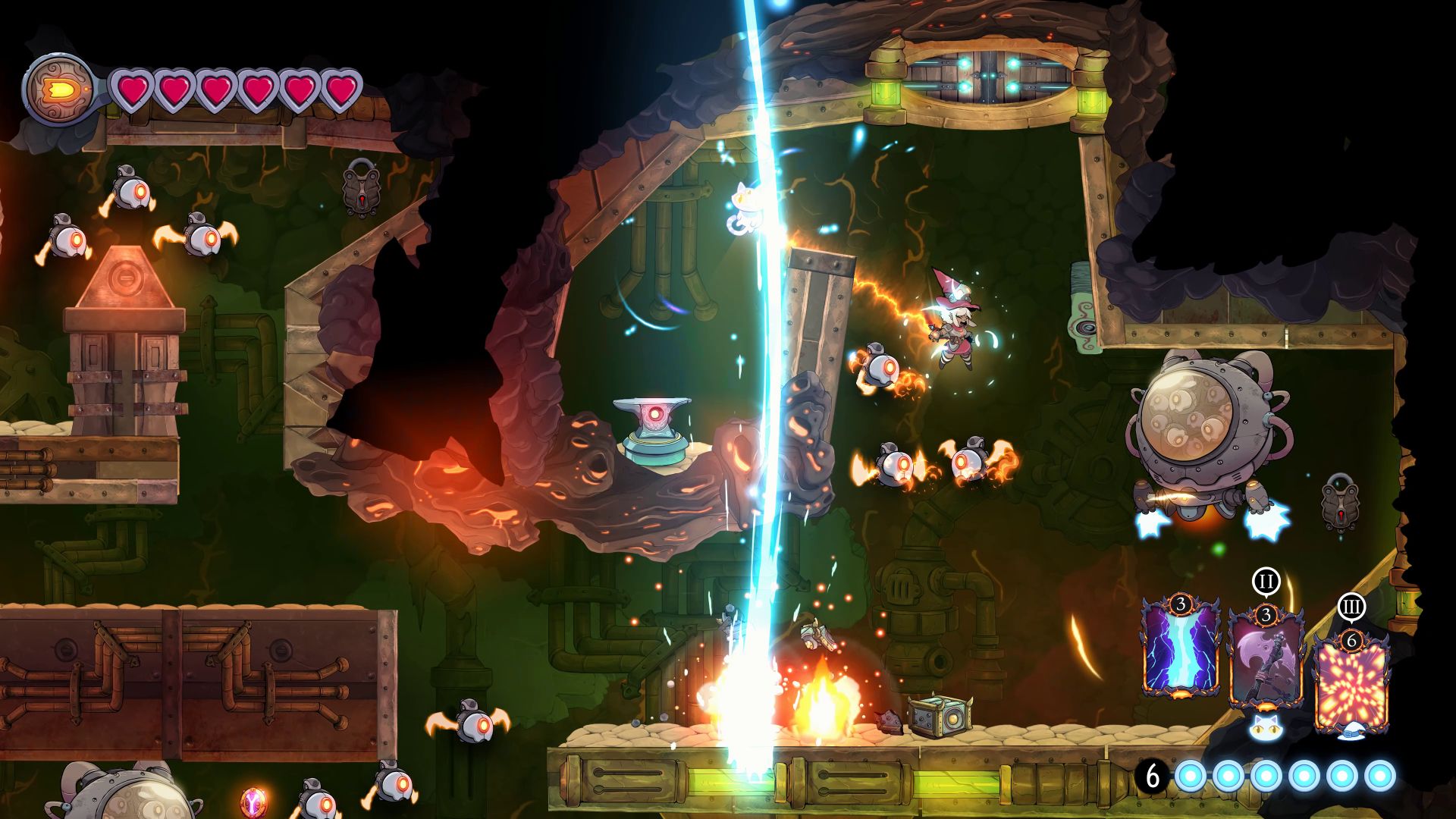 Metroidvanias like Hollow Knight have notoriously huge worlds with secrets around every corner, but Perez said The Knight Witch is more "straightforward" akin to Iconoclasts or Shantae. Its narrative-driven experience tells players where to go next, and they can return to older areas both for uncovering secrets and completing objectives they missed the first time. Even so, prospective buyers of the Team17-published game who are put off by twin-stick shooters can rest assured that ease of play is paramount.
Players can treat the game like a traditional twin-stick shooter, but auto-aim is built into The Knight Witch by default without activating it in settings (though there is an accessibility tab on the main menu). Perez said Vampire Survivors is a perfect reference for its auto-aim feature, though Luca Galante's roguelike shoot 'em up released after Super Mega Team began development. Much of the artwork by Corts and concept artist Mar Hernandez was made with colorblindness in mind, for example including numbers on any object that would otherwise be color-coded. The Knight Witch also avoids video game tropes like quick-time events, Perez said.
"The game is designed to include these accessibility things, but they aren't options. They're just features we've been thinking about throughout development."
Super Mega Team's deck-building also makes it easier for players to opt-in or out of systems. "It's a cool idea that lets you build your character how you want," Corts said, even if that means ignoring spellcards to just play a shooter. However, one's deck can also be built to clear the screen of bullets alongside other helpful features, with bosses designed by Perez and Sanchez simultaneously to ensure any strategy can succeed.
RELATED: Pentiment's Accessibility Features Make History Fun
Difficulty and Cheat Codes in The Knight Witch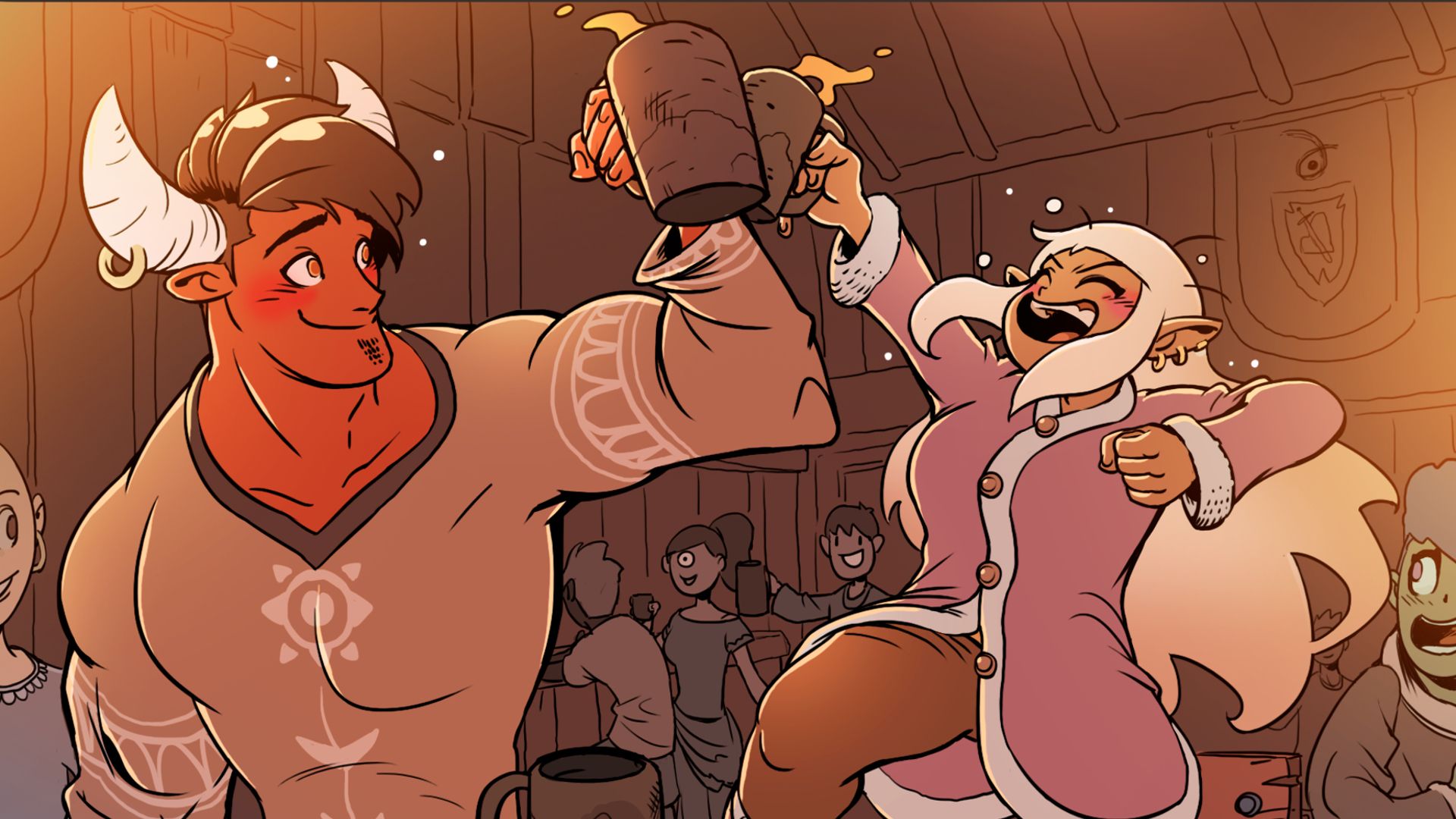 Still, Perez recognizes difficulty can be a barrier, and Super Mega Team's design goes deeper than opening multiple avenues to reach max level without grinding. Inspired by old-school games with extensive cheat menus, there are numerous cheat codes available in The Knight Witch that can modify the experience via means like removing mana. "When people don't like aspects of the game – which is absolutely normal – they can just ignore it a little and focus on something else," Perez said. "The experience at the end is different for everybody."
These cheat codes "are not tricky at all" according to Corts, ensuring any player can figure them out. Perez said, "That turns into an accessibility feature in the end, even if it's disguised as something more fun." The only area Super Mega Team believes it does not cover is more extreme disabilities that might prevent someone from holding a controller, but with existing systems that decrease mandatory pick-ups and encourage deck-building, Perez hopes to see speedrunners flock to The Knight Witch.
While not an in-game feature, it's worth noting that Super Mega Team refused to let its workers crunch to complete The Knight Witch. Beyond a six-month stint in 2012, Super Mega Team has worked fully remote since its inception, which made it easier to adapt when COVID-19 hit. During the last stretch of development, Corts said the studio implemented six-hour days in a four-day work week, similar to Bugsnax developer Young Horses in 2021.
"We tried to actually pace ourselves, because we knew this was a marathon. We always wanted for our team to be happy and productive, not burn out themselves after a while."
The Knight Witch is available now on PC and Switch. PS4, PS5, Windows 10, Xbox One, and Xbox Series X/S versions are scheduled to release December 2, 2022.
MORE: Apex Legends Interview: Meli Grant Discusses Catalyst's Role in the Outlands, Hardships for Trans Voice Actors