arthur colpaert proposes double-sided toothbrush that saves time
reduce time by 1/3 with this double-sided toothbrush 
Brushing teeth is probably the most common ritual in our daily lives. We spend over 1,400 minutes every year on it, according to the Academy of General Dentistry. Based on these observations, designer Arthur ColpAert proposes this manual double-sided toothbrush that allows people to reduce its usage time by 1/3.
'Rethinking the way we brush our teeth without integrating complex technology was the main objective of this project. Consequently, this double side toothbrush is composed of bristles on each side that brush the upper and lower molars, premolars, and canines in a single movement. In addition, the ergonomic handle allows precise and efficient control,' writes ColpAert.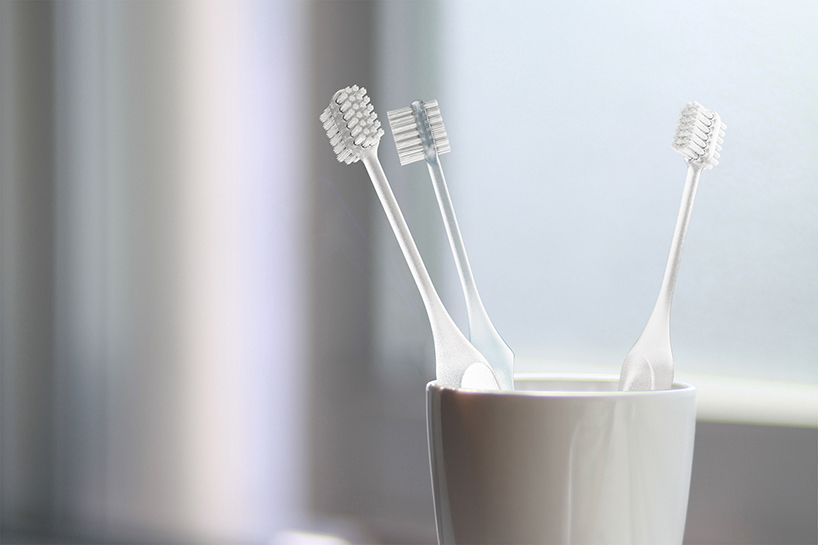 all images courtesy of Arthur ColpAert
an ergonomic design by arthur colpaert for gentle cleaning 
Moving to the details, the head of the double-sided toothbrush is composed of two different bristle lengths. The top face has 7mm long bristles (slightly shorter than standard toothbrushes), and the ones on the bottom face are 3mm. These dimensions allow us to brush the side of our teeth, while cleaning the inside of our cheeks without hurting them. As for the manufacturing process, the head is composed of two pieces glued between them, allowing a thin head to fit everywhere.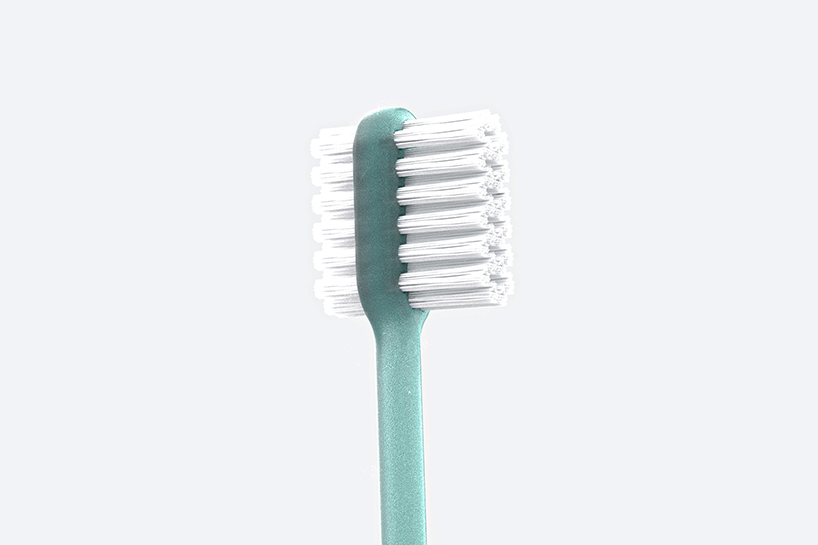 details of the bristles
'Regarding the process, I first tested the concept with a prototype and presented it to dentists and professionals. Thanks to their feedback, I have improved the shape and the size of the head of the toothbrush before using plasticine to find the most effective handle and design a ready-to manufacture product. Thinking and improving a product that is so common was a real challenge. This concept seeks to improve our daily lives through simple and effective ideas,' concludes Arthur ColpAert.
*While this concept appears to be Oral-B branded, the designer has no connection to them or financial royalty.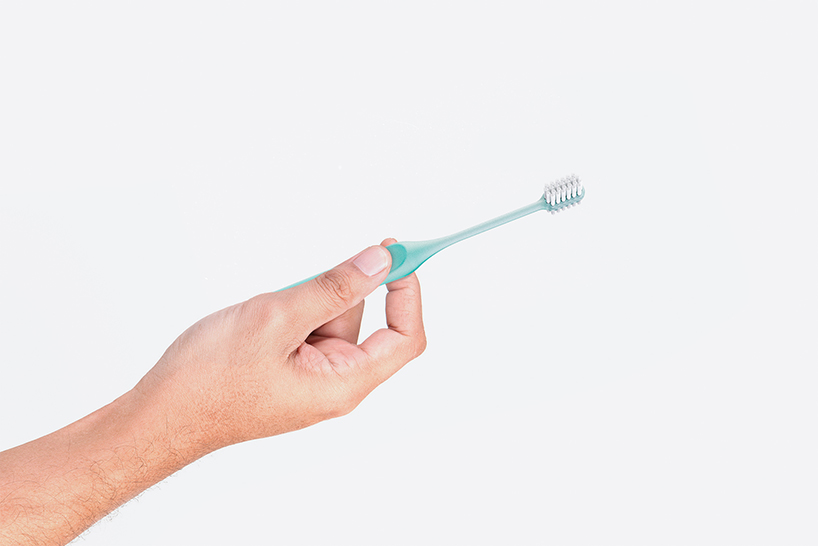 an ergonomic handle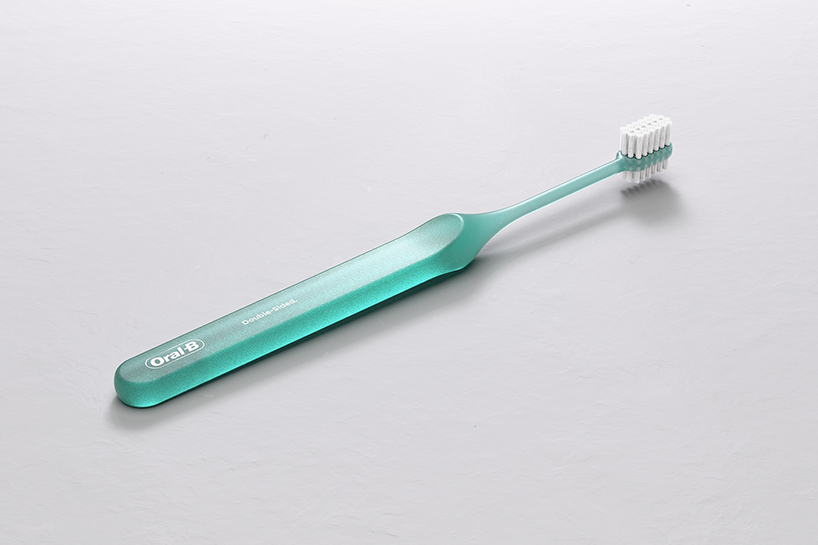 the toothbrush has two different bristle lengths