pedal nFrontier's 3D printed hybrid EV bike for sustainable mobility
the future of sustainable mobility by nFrontier
If you are wondering what the marriage of an eBike and an Electrical Vehicle would look like, UILA is the answer. Designed by Berlin-based innovation studio nFrontier, UILA is a revolutionary prototype for sustainable mobility that carries a pedal-operated drive train which technically gives it the title of a bike. This means no driver's license is required, allowing users to pedal it on bike lanes. This small vehicle, created in cooperation with 3D printing partner Stratasys, was conceived under the designers' vision to define the mobility ecosystems of the future, ensuring saving energy, resources, and time.
Current studies forecast that by 2040 more than 750 million electric two- and three-wheelers will take over the roads globally. 'UILA is our response to some of the most pressing challenges of our time such as climate change and the current energy crisis. UILA is not only radically changing the way we are commuting, but also provides a truly sustainable, game-changing mobility solution. At the same time, it delivers a feature set of digital functions and assets by far exceeding current bicycle industry standards,' said nFrontier CEO Daniel Buening, adding: 'We are proud to unveil UILA together with our partner Stratasys. Their technologies have been at the core of our prototype development and will be a key part of our production process.'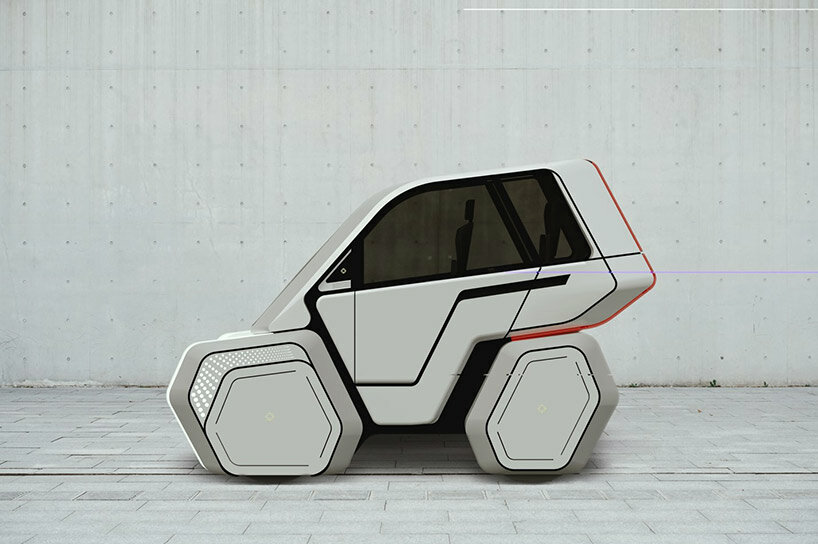 all images by nFrontier
a hybrid between an electric cargo bike & a small EV
The vehicle can effortlessly reach a speed of 70 km, featuring a chainless electrical drive train. The fully functioning prototype is a hybrid between an electric cargo bike and a small Electrical Vehicle. The Berlin-based innovation studio, in cooperation with the American-Israeli 3D printer manufacturer, leveraged 3D printing innovations in integrating high-end technologies into a sustainable mobility solution. 
The four-wheeled two-seater can carry a payload of up to 250 kg, while it measures 230 cm in length, 170 cm in height, and 90 cm in width, with a total weight of 70 kg. What makes it better than cargo bikes is the additional comfort it provides, including a modern infotainment system that features BYOD (smartphone) functionalities that will connect the internal display solutions. In addition, with the help of the UILA App, users will be able to call the parked vehicle, so it will drive autonomously towards you with the 'Come to me' mode or follow you without a driver, utilizing the 'Follow me' mode. nFrontier is preparing UILA for mass production and traffic registration in Germany around 2024.
'UILA is designed to be a digital device featuring many useful digital features that will make driving from A to B more enjoyable. We like to call it an 'urban device' because we believe that these features will unlock UILA's full potential as a product with a potentially huge impact on urban transportation' added nFrontier CVO Dr. Stephan Beyer.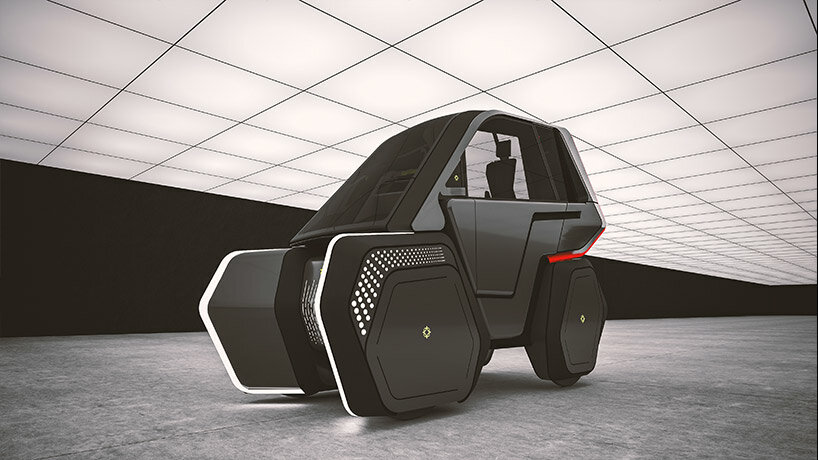 due to its dimensions and pedal-operated drive train, it is considered a bike
a cutting-edge solution for last-mile connectivity
UILA utilized Stratasys FDM® technology to 3D print large-format body components reducing the cost of producing compared to traditional manufacturing. This also saves time since parts can easily be produced in-house at nFrontier. 
In addition, UILA employs 3D-printed parts in the production process by leveraging higher-volume additive manufacturing technologies. This reduces costs and improves sustainability by printing fewer components with less material and doing so locally, reducing supply chain challenges and transportation emissions.
'Our slogan at Stratasys is 'Create Unlimited,' meaning there should be no limits on what's possible with our 3D printing technologies,' said Stratasys EMEA President Andreas Langfeld. 'UILA is a perfect example of the innovation we seek to nurture – leveraging additive manufacturing across the entire product development process from design to production to bring a disruptive and more sustainable product to market. It's great to see how nFrontier has been utilizing our FDM technology to its full potential while also designing UILA to take full advantage of production-scale 3D printing as they move to commercialization.'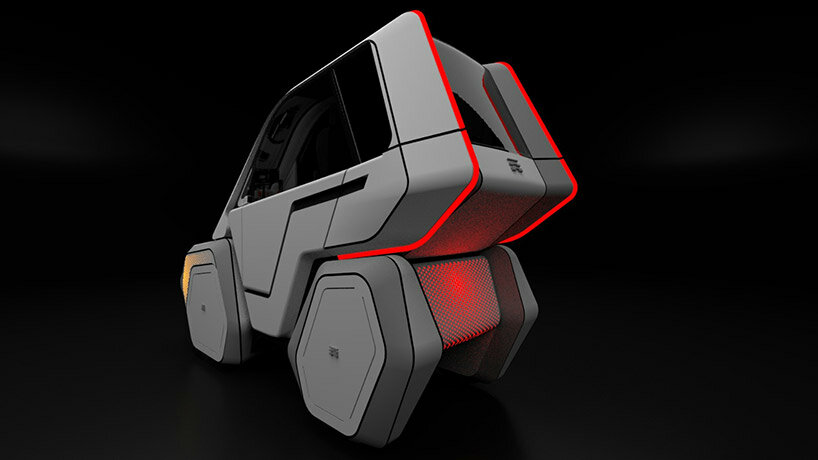 UILA provides a cargo payload of up to 250 kg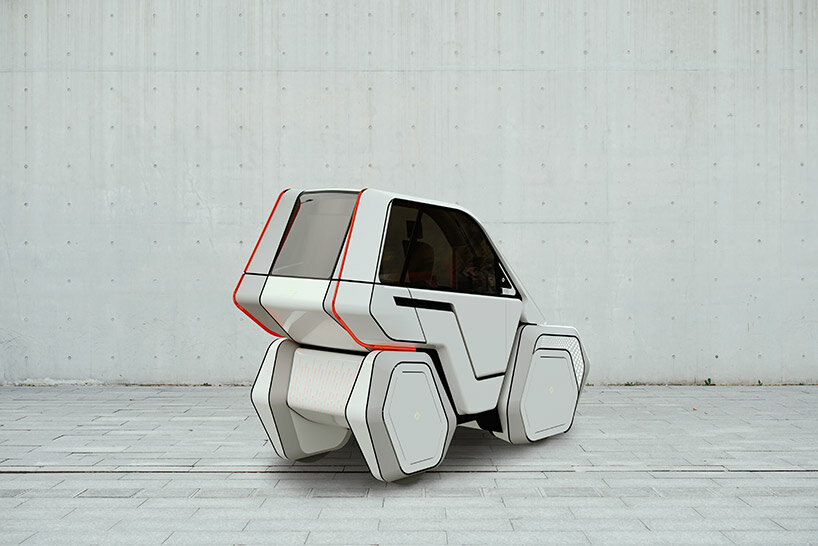 UILA helps saving energy, resources, and time