Top 5: SolidCAM's Hybrid CNC and 3D Printing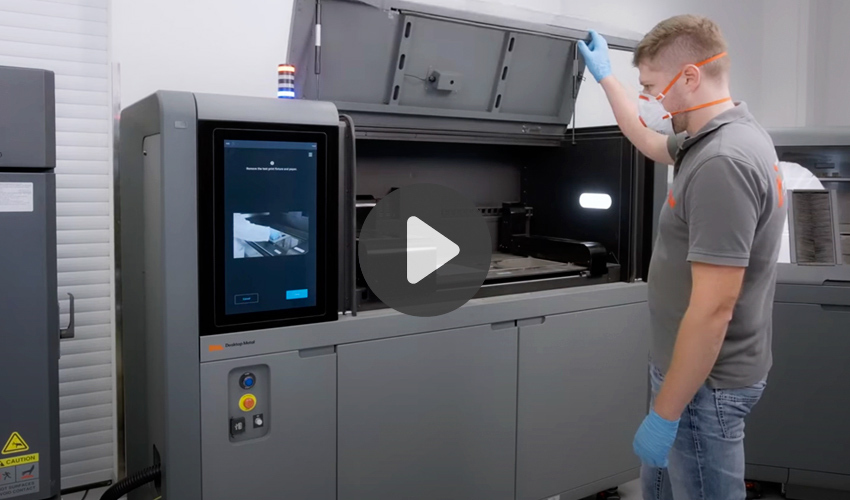 Hello everybody and welcome to this week's top 5, where we select the best videos on 3D printing from the past week! We have an exciting collection of videos for you today, ranging from SolidCAM's partnership with Desktop Metal, to our very own 3Dnatives lab content! Our tech expert, Elliot, has reviewed Nexa3D's XiP printer and will share with you his user experience and general feedback on the machine. Then, we have a video about the application of 3D printing in engineering, where it is used to make parts for drones. As we learn in the video, the main benefit of this is their ability to get quick feedback on test parts. Turning to the medical side, we have some content from the BBC about the possibility of using 3D printing to make human organs for transplants- they meet up with a team currently investigating this idea. To finish, we have a shorter clip from AddUp, also on a medical theme; this one shows their metal 3D printed implants for medical needs. Enjoy!
Top 1: SolidCAM and Desktop Metal Collaboration
Firstly we take a look at SolidCAM's integration of metal binder jetting with traditional CNC machining, as part of their partnership with Desktop Metal. They show us the process from the initial design with CAD file, automatic transfer to the printer, then calibration test print, then the high-tech printing. The video ends with a demonstration of the drying oven and furnace steps and the finished parts are displayed on screen. We can then see the analysis, in which the SolidCAM team scan the parts and check for quality and then use a CNC machine to finish the parts.
Top 2: 3Dnatives Lab- Nexa3D XiP review
Next up, we have a video straight from our testing lab. Our resident tech expert and 3D printing enthusiast, Elliot, has tested out Nexa3D's brand new XiP, the California-based company's first venture into resin desktop printing. Elliot has tried out the printer and is tell you the history of the company, his user experience, the advantages and disadvantages of the printer: in short, is it worth the hype? This video gives you a complete rundown, from the design process to the printing experience. We also get to see the parts that Elliot prints with the XiP. Enjoy!
Top 3: 3D Printing for Drones
Next up, we have an exciting video about the application of CAD 3D printing for engineering projects. They use SLS (selective laser sintering) to manufacture prototypes of parts which are not available on a commercial scale, in order to be used with drones or even unmanned systems. Scientists have been developing the use of SLS for years in order to produce parts which can be used in a number of different ways. This video gives you more detail about the production and testing process, with visual demonstration of how the parts are made. Most interesting is the information about the importance of 3D printing for the engineers to receive immediate feedback about the working of the drone.
Top 4: 3D Printing For Organ Transplants
3D printing in medicine has great potential to help many people. For our next video, we look at an investigation from the BBC into the possibility of using 3D printing to solve the issues associated with organ transplants, such as long wait times and possibility of rejection. They spoke to the Cellink team, who have previously used 3D printing for cancer treatments and to make liver models for public health campaigns. Cellink are in the process of researching the use of the technology to produce human organs for transplants. The BBC also filmed at one hospital which has very exciting plans: within the next few years, they plan to use bioprinted cartilage to help patients with muscle issues!
Top 5: Metal 3D Printed Implants
Lastly, we have a video from AddUp, a manufacturer of industrial metal 3D printers and the production of metal additively manufactured parts. With parts for medical use increasingly being produced by 3D printing, it is no surprise that AddUp wishes to demonstrate the role that they play. They show their medical solutions in this video: metal surgical implants (such as replacement hip and thigh bones). Their latest models are shown off on a display table.
What do you think of these videos? Which is your favorite? Let us know in a comment below or on our LinkedIn, Facebook, and Twitter pages! Don't forget to sign up for our free weekly Newsletter here, the latest 3D printing news straight to your inbox! You can also find all our videos on our YouTube channel.