Zelenska raises issue of air defense for Ukraine at meeting with Germany's first lady
Ukraine's First Lady, Olena Zelenska, at a meeting with Germany's First Lady, Elke Büdenbender, raised the issue of Germany providing Ukraine with air and missile defense systems, as well as combat weapons.
That's according to the Office of the President of Ukraine, Ukrinform reports.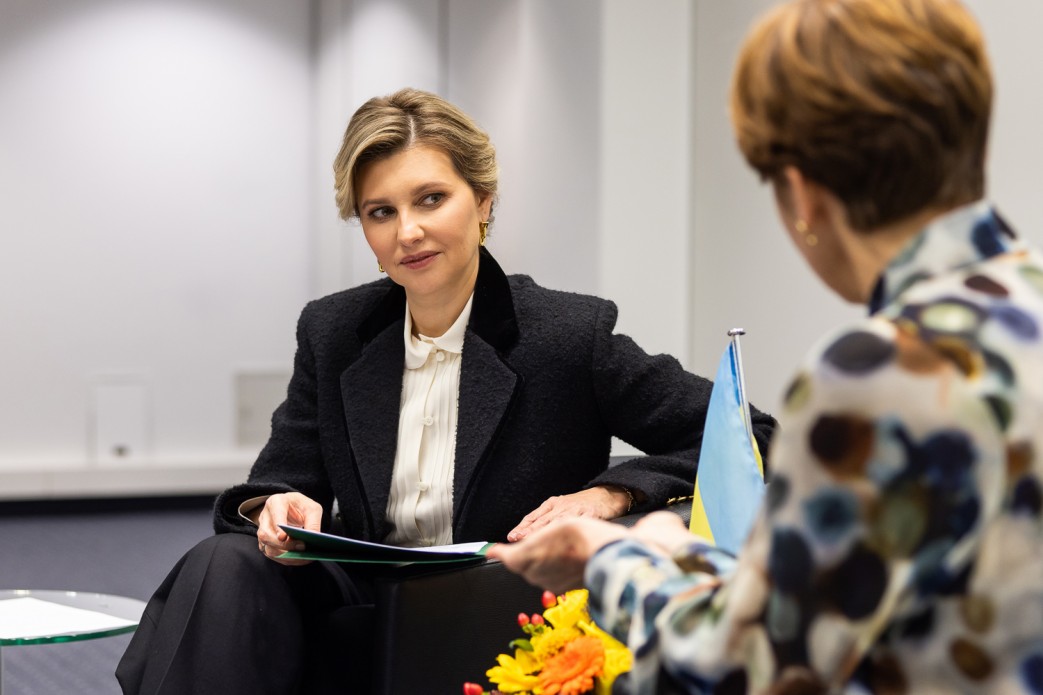 "I am forced to raise the topic of providing weapons to Ukraine. This should not be a topic of protocol communication between first ladies. However, in the situation of Ukraine, we are forced to use every chance to be heard. It is about saving lives and about human rights. We must close the sky and stop this deliberate missile terror by Russia," Zelenska said.
Photo credit: Office of the President of Ukraine