ANNA, IL — Stinson Memorial Public Library's Project Next Generation events will combine technology with creative approaches just in time for Halloween fun.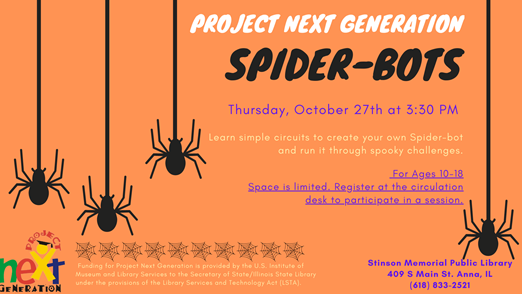 The Spider-Bots event will teach simple circuits to participants so they can create their own "spider-bot" and run it through an obstacle course. This event will be at 3:30 p.m. on Oct. 27.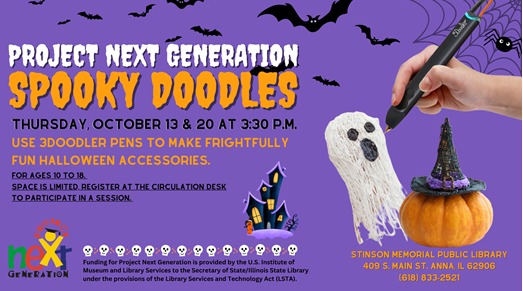 At the Spooky Doodles event, participants can use a 3Doodler printer pen to make Halloween decorations. The event will be at 3:30 p.m. on Thursday, Oct. 13 and on Oct. 20.
The events are for ages 10-18. Space is limited. You can register at the circulation desk to participate in a session.
The public library is located on 409 S. Main St.