ETH zurich explores digital design + robotic 3D printing in concrete 'eggshell pavilion'
 Eggshell Pavilion by ETH zurich and Gramazio Kohler
A group of architectural researchers at ETH Zurich collaborated with Gramazio Kohler to develop the 'Eggshell Pavilion' by integrating computational design and robotic 3D printing. The pavilion, on display at the Vitra Design Museum in Germany, is based on Eggshell technology which is based on computational methods to devise algorithms that generate both the geometry of the structure and the manufacturing data for the 3D printing process.
The project highlights the design possibilities presented by the combination of digital tools and robotic fabrication, which allow designers to efficiently shape freeform concrete components, in contrast to traditional formwork processes that are often labor-intensive and costly.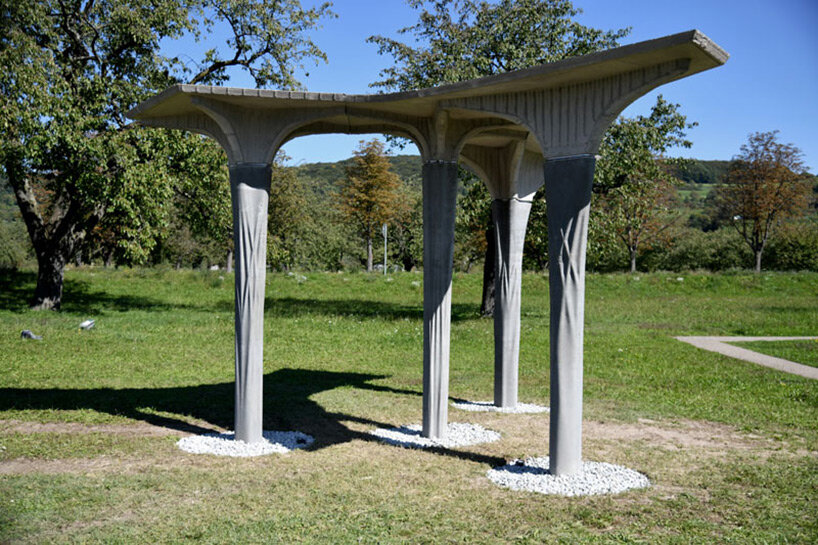 the Eggshell Pavilion is on display at the Vitra Design Museum in Germany
all images courtesy of Gramazio Kohler Research, ETH Zurich
paving the way for more sustainable use of concrete
The thin formwork for the structural components of the Eggshell Pavilion is only three to five millimeters thick. It is composed of glass-fiber-reinforced PET -G, which was partially recycled from previous Eggshell formwork. According to the team at ETH Zurich (find more here) and Gramazio Kohler Research (find more here), printing each of the four columns took about six hours, while printing each of the four panels took up to sixteen hours. Conventional steel reinforcement is used to strengthen the floor slabs as well as the columns. They are attached by reversible joints so that the pavilion can be taken apart and put back together in different locations.
The elements are cast from two different types of concrete. The columns are cast from fast-setting concrete using a digitally controlled casting process. The fast-setting concrete minimizes the pressure on the formwork so that thin 3D-printed formwork can be used without risk of breakage. The floor slabs, on the other hand, are cast from conventional self-compacting concrete, as the formwork pressure is limited due to the low height. Once the concrete is fully cured, the formwork is removed, washed, crushed, and reassembled for reuse in new 3D prints.
The design highlights the prospects that 3D-printed formwork offers when combined with conventional reinforcement and assembly methods. It demonstrates how Eggshell technology can be used as an industrially scalable system for material-efficient concrete structures and paves the way for more sustainable use of concrete in construction.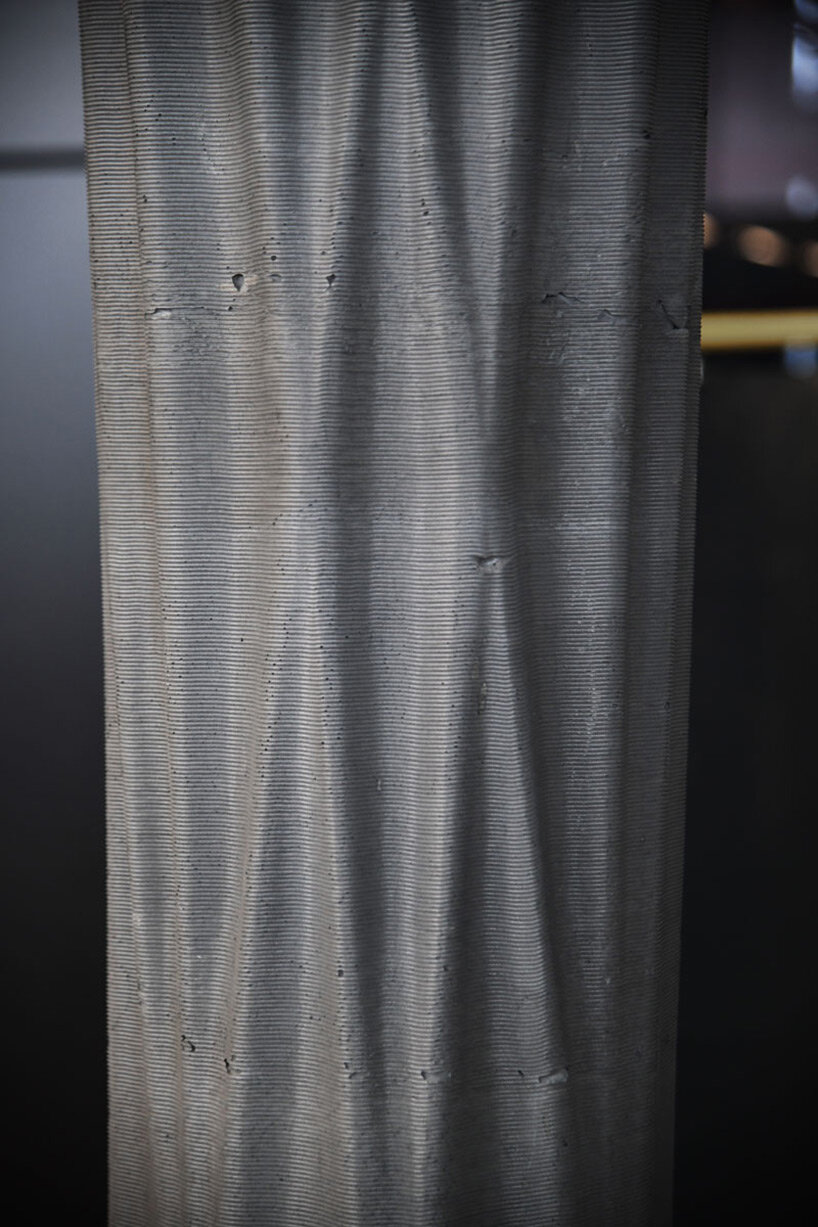 the project highlights the design possibilities presented by the combination of digital tools and robotic fabrication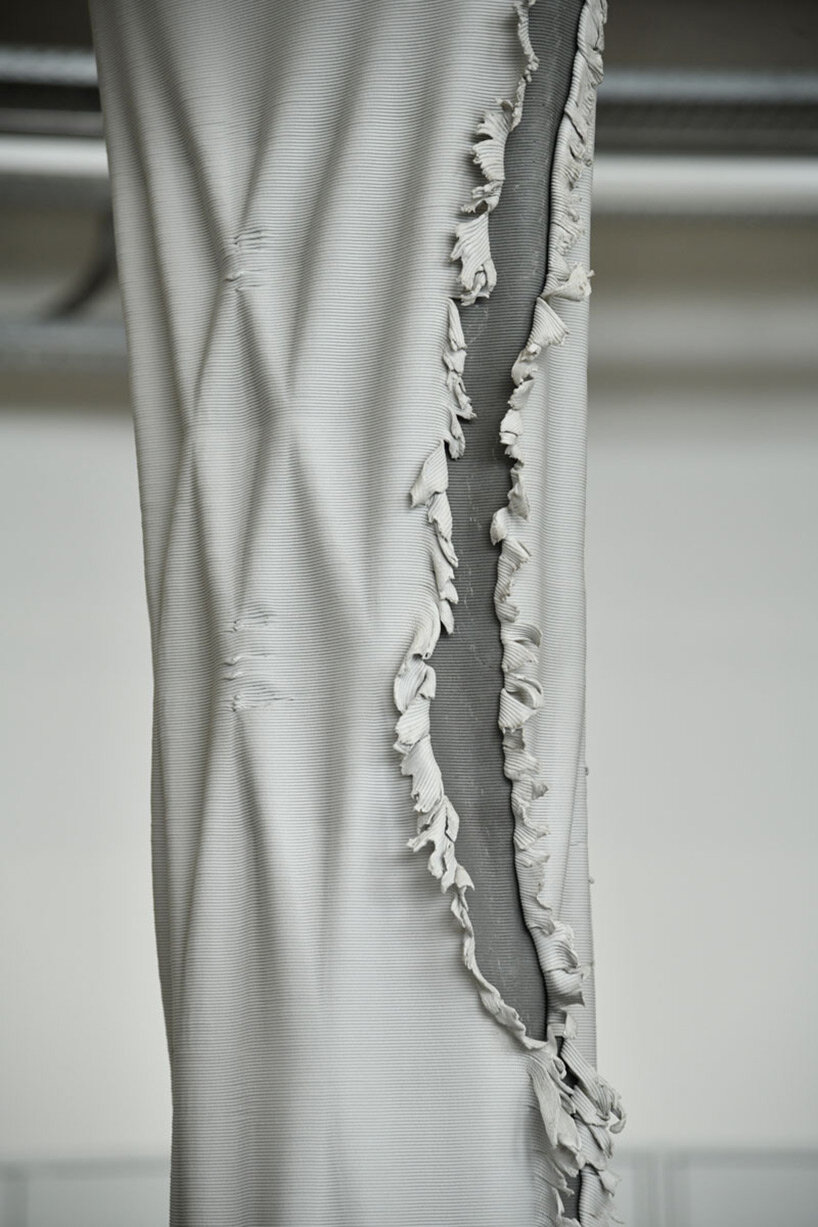 the thin formwork for the structural components of the Eggshell Pavilion is only three to five millimeters thick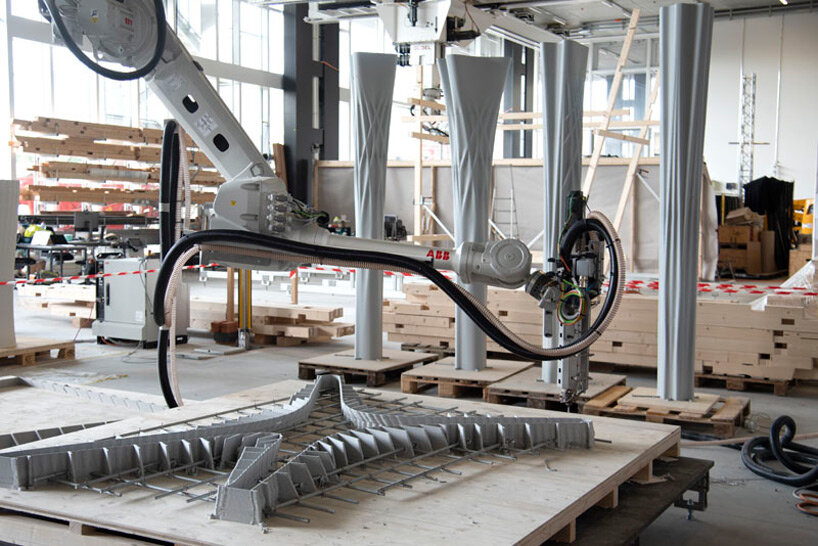 printing each of the four columns took about six hours, while printing each of the four panels took up to sixteen hours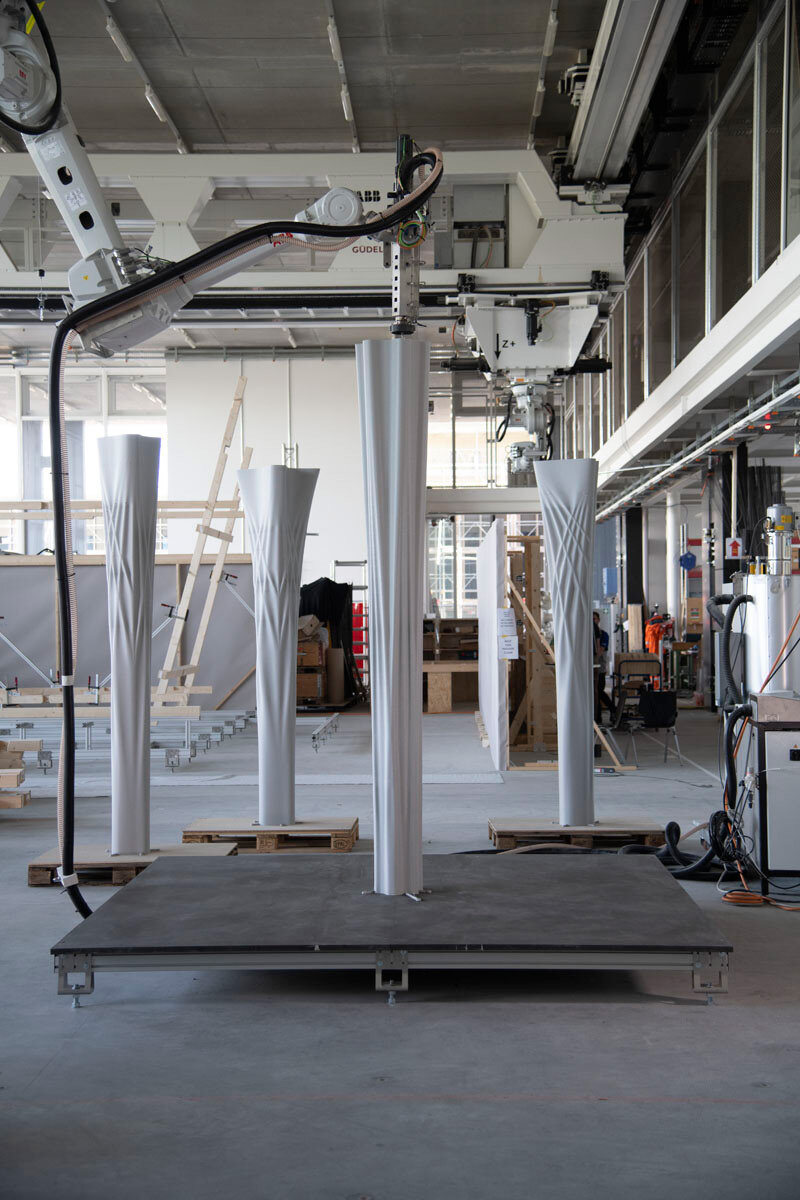 the columns are cast from fast-setting concrete using a digitally controlled casting process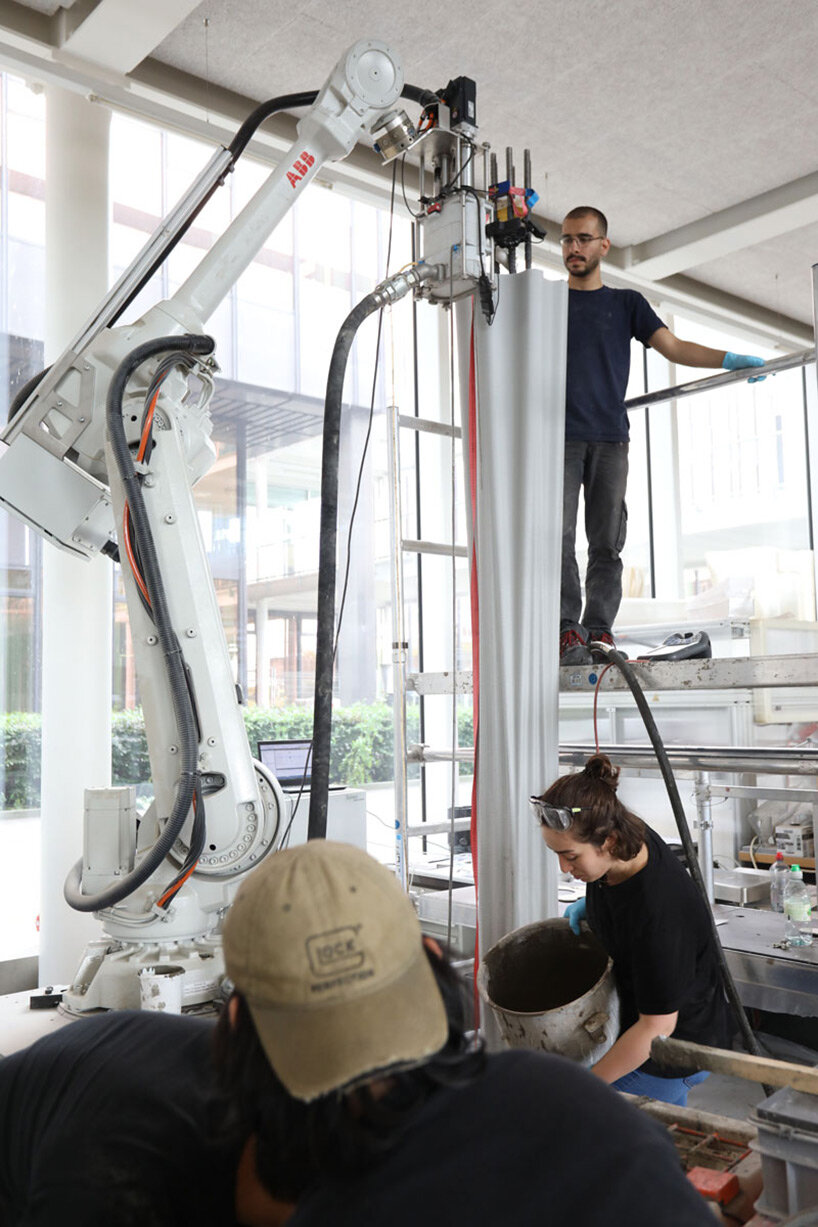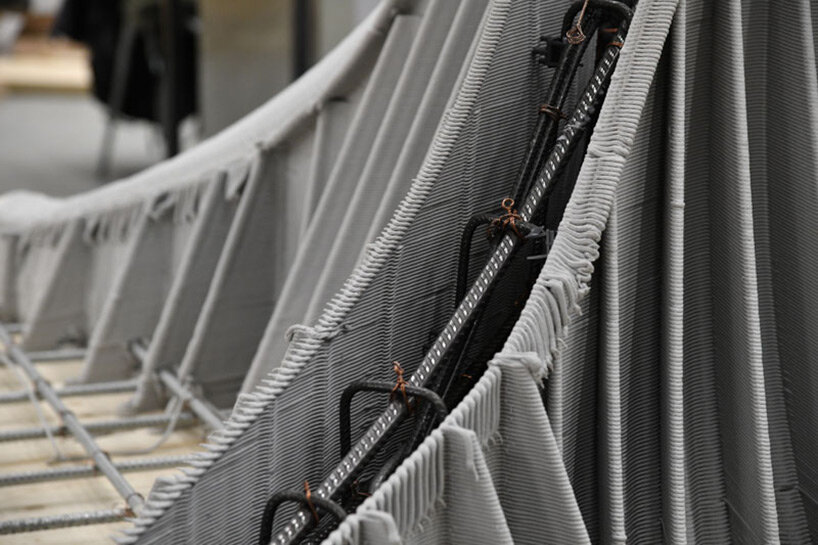 project info: 
name: Eggshell Pavilion
designers: ETH Zurich, Gramazio Kohler Research
myrto katsikopoulou I designboom
oct 05, 2022