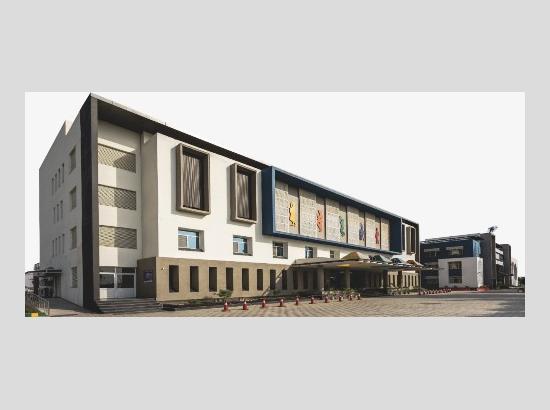 Ferozepur school ranked first in Punjab in Future Proof Learning Infrastructure category
HARISH MONGA
Ferozepur, August 27, 2022:  Das & Brown World School, (DBS) located just five kilometers from the International Indo-Pak border and providing world class education and excellent infrastructure to the students, has been ranked first in the category of Future Proof Learning Infrastructure during the survey.  The school will be honoured in North India School Merit Award Survey by India Today.
After this announcement, there is feeling of happiness among the school administration, teachers and students.
Principal Yachana Chawla said that more than 1000 schools of the country had participated in this survey, in which the school has been selected for the said award, considering the best education, infrastructure of the school.
She said that this school has been selected on the basis of North India School Merit Award, Jury Ranking, parent's vote and survey. The award will be presented to the school in a grand ceremony in October 2022.
She said that in the year 2013, the founder of the group, Das & Brown World School was established in the memory of M R Das, which today has become one of the Top 10 Emerging High Potential Schools across India. Within a span of few years, DBS has created a new identity and established new records in the field of education not only across the state, but also at the international level. Das & Brown has also been declared a showcase school by the world renowned Microsoft Development Company. Das & Brown School, who received this honour, has brought laurels to Ferozepur across the world by making it one of the few schools in India.
There is a lot of emphasis on the use of technology and artificial intelligence in education by the school, due to which the school had started the Microsoft Spoiler School program four years ago, under which not only the students but more than 100 teachers also took advantage of this program from Microsoft Certified Trainer. The school is launching a student exchange program through Skype from about 25 countries of the world. Experiments are being done on Artificial Intelligence, Virtual Reality, Design Thinking, and Robotics in the school.
Apart from providing education to the students through e-content in the classroom through projector and internet, high quality training is being given to the students in 3D Lab, Phoenix, STEM, Atal Tinkering Lab, Byju's Lab in the school.
In order to acquaint the students here with the education being received by the students abroad, visits have been made to the US, UK, France, Holland, Belgium under the International Excursion Program. With the intention of providing all facilities to the students as per their interest under one roof, they have established career counselling and guidance, dance, music, lab with more than 200 computers, science lab equipped with modern equipment. Computers and projector are provided in each classroom. IAS to students Civil Services Aspirants Club has also been formed for the purpose of providing coaching in which students are motivated to step up in administrative services, said the Principal.