Orders for GE Aerospace's Partially 3D-printed Engines Spike
Welcome to Thomas Insights — every day, we publish the latest news and analysis to keep our readers up to date on what's happening in industry. Sign up here to get the day's top stories delivered straight to your inbox.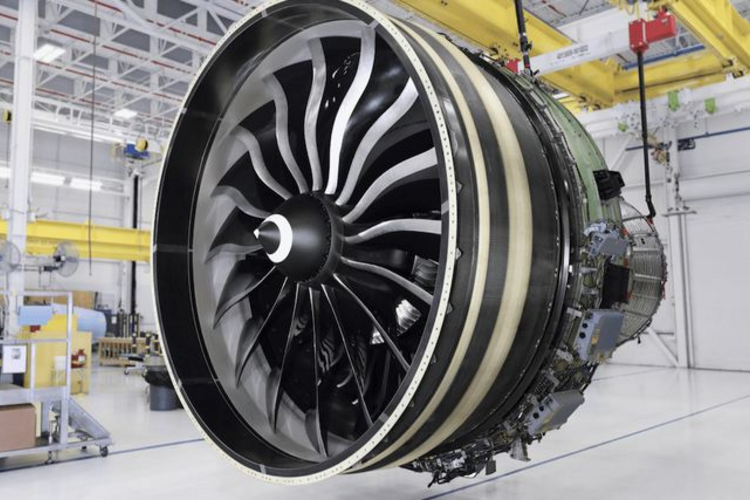 General Electric (GE) Aerospace has revealed that demand for its partially 3D-printed engines has spiked, boosting revenues within that division by 27% last quarter.
The division of GE is developing engines it refers to as "3D-printing enabled" through the use of 3D-printed components that support the overall product. In the case of its aerospace engines, GE's fuel nozzles are produced using additive manufacturing and are said to facilitate an improvement in fuel consumption of 15%.
A recent report by 3DPrinting.com highlights the growth GE saw in its aerospace division, most notably in engine hardware and services. Part of the growth in this area was supported by a deal with Boeing in which GE's engines will be utilized in the 737-10 in Delta and Qatar Airways fleets.
The report goes on to pinpoint the significance of GE's 2016 purchase of both Arcam and SLM Solutions, which was hailed, at the time, as the largest deal in 3D printing to date. The takeover of the two companies was orchestrated with aerospace applications in mind, and it's played out via projects like the GE9X engine, which features some parts produced by 3D printers.
GE also hailed some advances in its most recent financials, indicating in Q2 reports that 3D printing product advancements might drive future revenue growth. For example, the company said that its Avio Aero business' Catalyst engine, partly built with some 3D printing techniques, would be used in the Airbus Eurodrone surveillance vehicle. 
More recently, it was revealed that GE would become the first firm to offer commercial jet engine repair using metal 3D printing. 
Image Credit: GE Aviation
More from Additive Manufacturing / 3D Manufacturing